The holidays are fast approaching, and we're sure that by now, most people are already preparing for their out-of-town holiday and Christmas travel.
Your head may already be spinning with the number of things that need to get done before you head out to parts unknown.
So to help you out, we've come up with a list of things that you should keep in mind if you're traveling during this Christmas season so that you can have a stress-free travel experience.
1) Ship Christmas presents ahead
The first thing to make it on our list is to ship those Christmas presents ahead of you.
It would be ideal to send them out about a week ahead of time to avoid the hassle of bringing them with you to the airport and having to unwrap those gifts in front of the TSA or – even worse – not being able to take them on board. It's better to avoid the hassle altogether and simply send any gifts beforehand.
While it will cost you some money, it'll be one less thing for you to worry about.
2) Travel light
Packing everything into just a carry-on bag would ideal, since you won't have to line up to have any luggage checked in. But if you think that what you've packed in your carry-on bag won't be enough, you again may opt to send some of those things that you will need along with the presents that you will be giving away.
Plus, you will eliminate the chance of having your luggage lost along the way.
3) Avoid booking flights to/from the busiest airports
It saves you the hassle of working your way through the crowds of people in the airport. Plus, it's cheaper if you're traveling out of secondary airports. You're killing two birds with one stone, so to speak; you get to avoid large, crowded airports while also saving on airfare.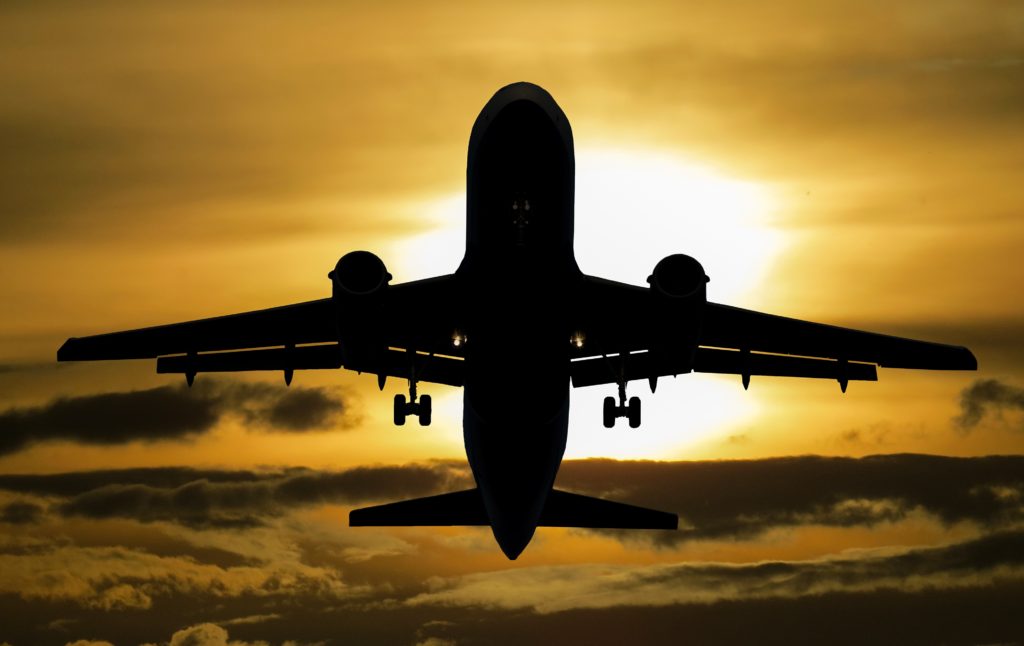 4) Choose a flight that is early in the day or late in the evening
It is always best to get a good head start when you travel because, aside from being able to arrive at your destination early, it also allows you to relax earlier and maximizes your time with family and friends.
Or if you're traveling late in the evening, it gives you ample time to wrap things up before you leave and check on things that you may otherwise overlook, especially when you are in a hurry to get to the airport.
5) The best time to travel (land or air) is during off-peak days
Why? Because roads are not yet congested with holiday travelers, it makes it more pleasant to take in the sights if you're driving, and you won't have to leave early to beat the traffic.
The same goes for air travel; since there are still not many travelers in the airport, you won't be stressed with the number of people inside the airport. Use Google's new flight search to aid in your search.
This is especially nice for claustrophobic people.
6) Don't forget to bring an extra charging device
This is especially advisable for those who need to be connected all the time. It saves you the hassle of trying to find an outlet inside the airport.
Chances are that almost everyone will be looking for an outlet, especially if their electronic device is already running low on power. So to avoid that hassle altogether, make sure you have an extra battery pack or charging kit stashed in your carry-on bag.
[amazon_link asins='B01LA941IG,B005X1Y7I2,B06WGS2P62,B01EUAOJHA' template='ProductCarousel' store='jonclalivspa-20′ marketplace='US' link_id='09be8595-d87a-11e7-8a81-ebc3e91871e7′]
7) Bring light snacks
Don't rely on airplane food – especially if your stomach is already grumbling and you still have a ways to go before you reach your destination.
Better yet, if you are not the type to bring light snacks, make sure that you grab a bite before heading to the airport. If you're too hungry, you may not be able to think straight or overreact to a minor mishap.
So fuel up your body with enough food, and make sure to stay hydrated too.
8) Find out where and how you can get help
This is especially helpful if, for some reason, your flight gets canceled due to unforeseen events. It's always good to have the number of your airline handy so that you can make a call if something happens.
It's also advisable to know the phone numbers and information for other airlines that are leaving for the same destination ahead of time so that you can buy a one-way ticket from them and get to your destination ASAP.
9) Make use of social media
Nowadays, it's so easy to access information. So since you're traveling, make the most of your social media to find out if there are roads that are inaccessible, airline flights that have been canceled, which airports are open, cheap deals on hotel accommodation, amenities within the airport, etc.
Who knows, you might also be of help to other travelers in need of information.
PS. Don't forget to follow us on Facebook, Instagram, and Twitter.
10) Bring headphones or earplugs
This works if you just want to tune out the noise and people around you and concentrate on enjoying the scenery.
Nice and relaxing music helps you to doze off, especially after a very long, tiring journey. A few minutes or even hours to yourself always feels good.
[amazon_link asins='B00VW7U8X4,B0756CYWWD,B002HWJT1A,B01N2YNP3Y' template='ProductCarousel' store='jonclalivspa-20′ marketplace='US' link_id='70f69fd2-d87a-11e7-99ab-e144c44e355f']
11) Relax and just breathe
With everything that happens around the Christmas season and the number of things that you want to accomplish to avoid the frenzy, you sometimes forget to just take a load off and breathe.
Remember the reason for the season.
Take the time to just appreciate everybody around you, all the people you're with, and just savor that moment with them. Breathe. Relax. Smile.
Don't get swept up in the hustle and bustle. Don't let the stress get to you. It's the very reason why you're traveling to celebrate the holidays with family and friends – to relax and enjoy the good cheer.