Size Guide & Recommended Light and Versatile Travel Backpacks
Choosing the right travel backpack is key for a smooth and hassle-free trip both during the journey itself and at one's destination.
Not too many years ago, the travel bag market mainly consisted of heavy suitcases and clunky external-frame packs that were in no way suitable for long-term travelers.
Now that backpacking is a trend, the market is flooded with different types of functional, quality bags to choose from.
Deciding on which one to buy can be a bit daunting.
So, we've taken a look at some of the most popular travel backpacks currently on the market.
Here is our comparison and review of six commonly-purchased travel bags and packs: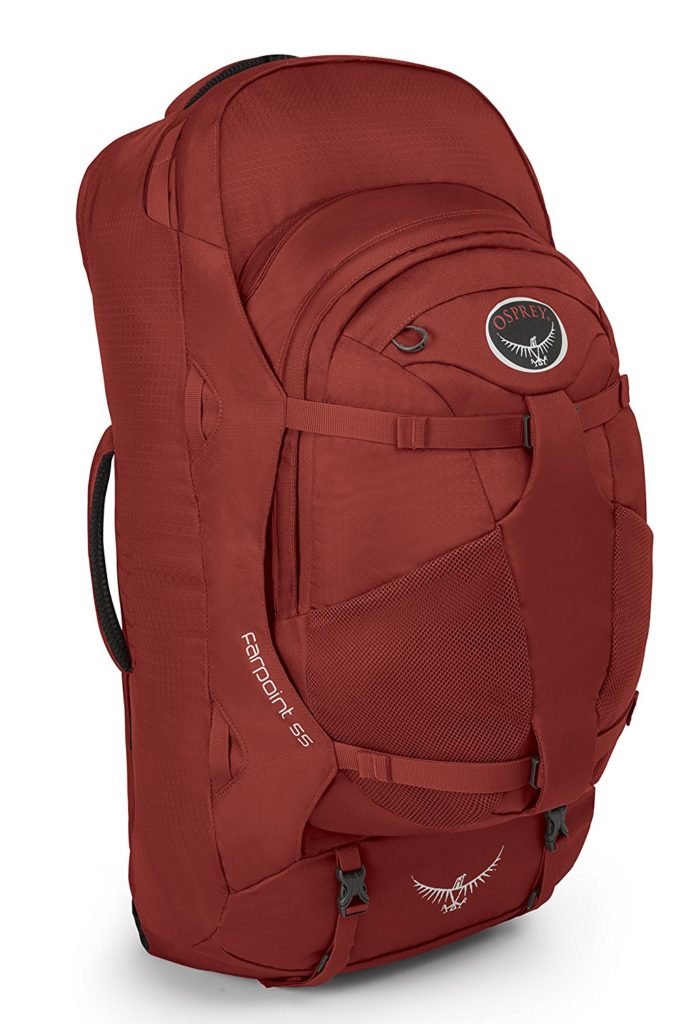 Osprey Farpoint 55 Travel Backpack
This fully-featured backpack from Osprey is somewhat of a hybrid travel+hiking bag, making it one of the most popular backpacks for travelers. What makes the Farpoint a hit is its unique design that incorporates features found in a traditional hiking pack.
Moreover, its price is fairly competitive, making it a great travel investment.
The suspension system, which is designed after the suspension systems of hiking backpacks (padded shoulder straps, an internal frame, and a padded hip belt), guarantees comfort, while its front-loading ability (meaning you can pack it like a suitcase, not just from the top) provides much-needed convenience. The Osprey Farpoint 55L backpack is actually a 42L main backpack plus a 13L detachable daypack.
There is also a female-specific variant of the Osprey Farpoint called the Osprey Fairview. The Fairview is basically same as the Farpoint, but what distinguishes it are some design tweaks that Osprey made to make it better fitting for the female physique.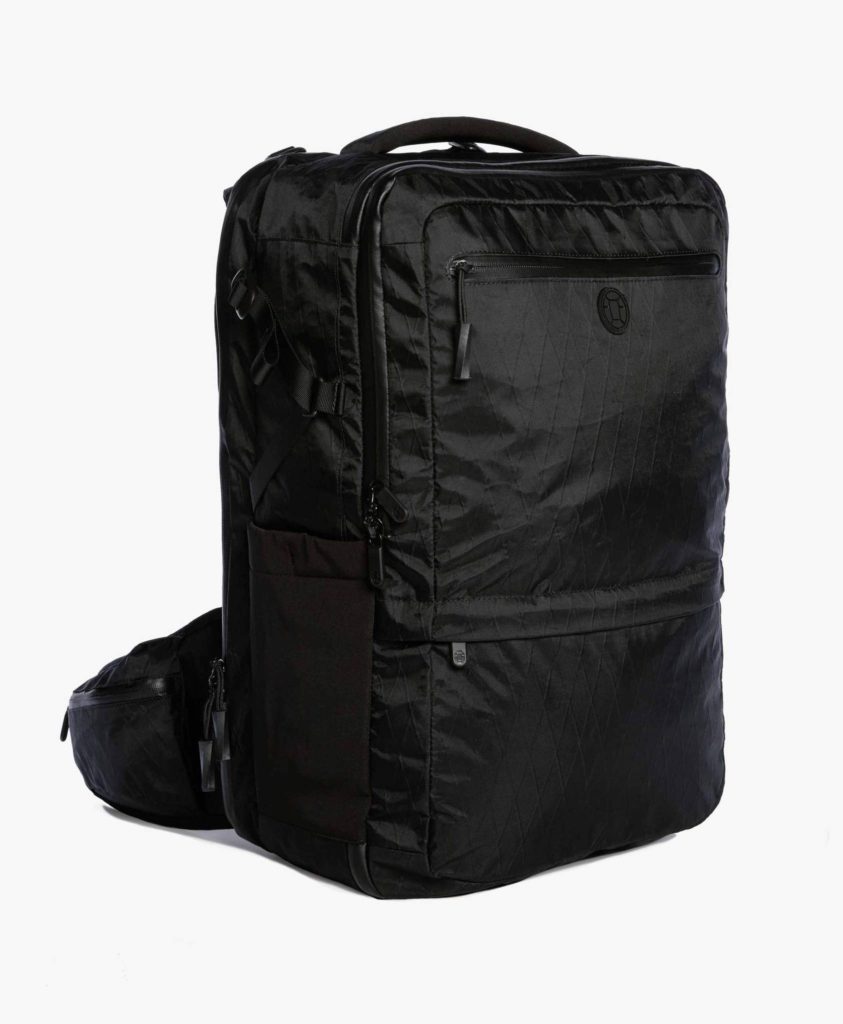 Tortuga Outbreaker Backpack
The Tortuga Outbreaker is a great travel backpack for the urban/city traveler. Its design sports a chic and modern look rather than looking like a typical rucksack. With the Tortuga Outbreaker, you won't feel out of place when you're traipsing around metropolitan cities like Paris, London or Tokyo.
Like most travel backpacks (and the ones on this list), the Tortuga Outbreaker is also front-loading and has adjustable shoulder straps and a removable padded hip belt. It also has a dedicated compartment for laptops or tablets – perfect for digital nomads.
Another thing that makes this bag great is its external pockets.
The Outbreaker has a large external pocket with a lot of compartments (for tablets, books, etc.), and two smaller ones perfect for tickets, your passport, and other small items.
For the security of your valuables, the double YKK zippers (including the external pockets) are both lockable and waterproof. The Outbreaker is also a bit heavier than most similarly-sized backpacks on the market, so keep that in mind when flying an airline with stricter weight limits!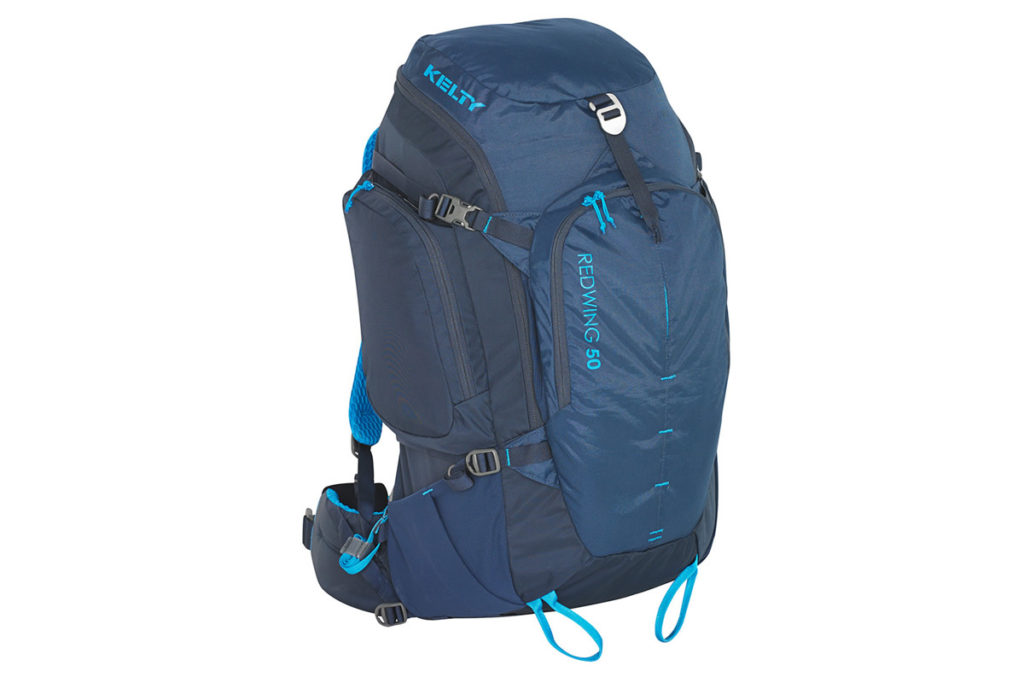 Kelty Redwing Backpack
One of the best-selling backpacks on the market, the Kelty Redwing is best known for three things:
 its advanced features

a very comfortable design

 affordable price.
Just like the other travel backpacks on this list, the Kelty Redwing has a great suspension system, featuring well-padded shoulder straps and hip belts.
What makes the Redwing stand out among the rest is its ventilated back, which wicks away sweat and helps keep your back cool and dry while wearing it.
The Redwing is offered in 32L, 44L, and 50L sizes.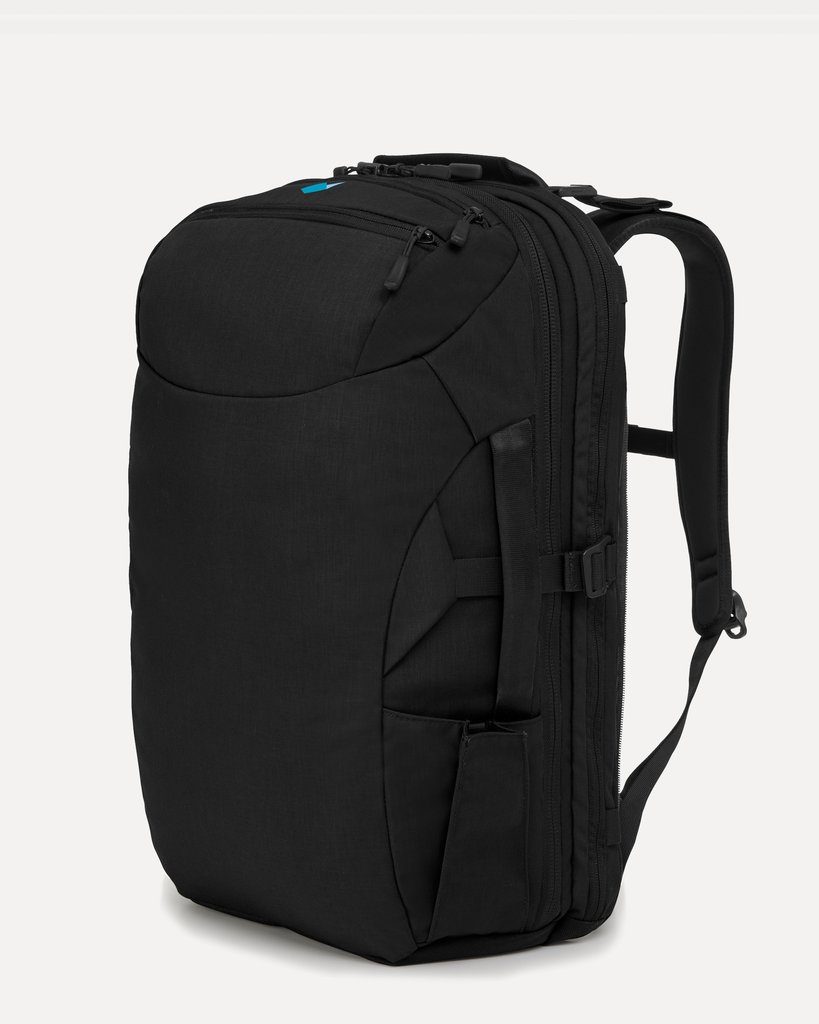 Minaal 2.0 Carry-on Backpack
The Minaal 2.0 is another backpack for the stylish traveler.
Minaal caught the public's attention with its sleek and stylish design and features, resulting in a very successful Kickstarter campaign.
It features the same design and functionality one would expect from a travel backpack – a streamlined design, durable top and side carrying handles, a rain cover, and optional hip belt and shoulder straps (sold separately).
With a capacity of 35L, the Minaal 2.0 is relatively small compared to most common travel backpacks (which are usually in the 40-45L range). Despite its size, it utilizes space very efficiently, making it perfect for ultralight backpacking.
That said, it's also the most expensive backpack on our list, with a price tag of $300.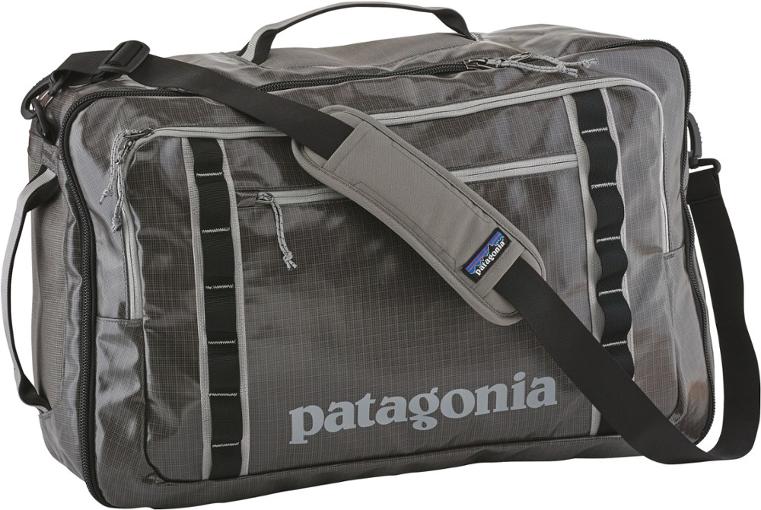 Patagonia Black Hole MLC
Patagonia is a popular brand known for their high-quality travel and outdoor gear.
So it's not too shocking that their latest travel backpack, the Black Hole MLC (maximum legal carry-on), is quite popular with people who travel often.
The Black Hole MLC is basically like a suitcase with soft padding and a shoulder strap, but no hip belt. It also comes with basic back straps (which are removable) for carrying like a backpack and, of course, top and side carrying handles.
The minimalist design of the Black Hole MLC won't make you look out of place when you're traveling in big cities. You won't find anything dangling on the exterior of this backpack.
But then again, its lack of hip belt and the fairly basic back straps makes it only ideal for people who pack lightly or for those who prefer to use mainly the shoulder straps.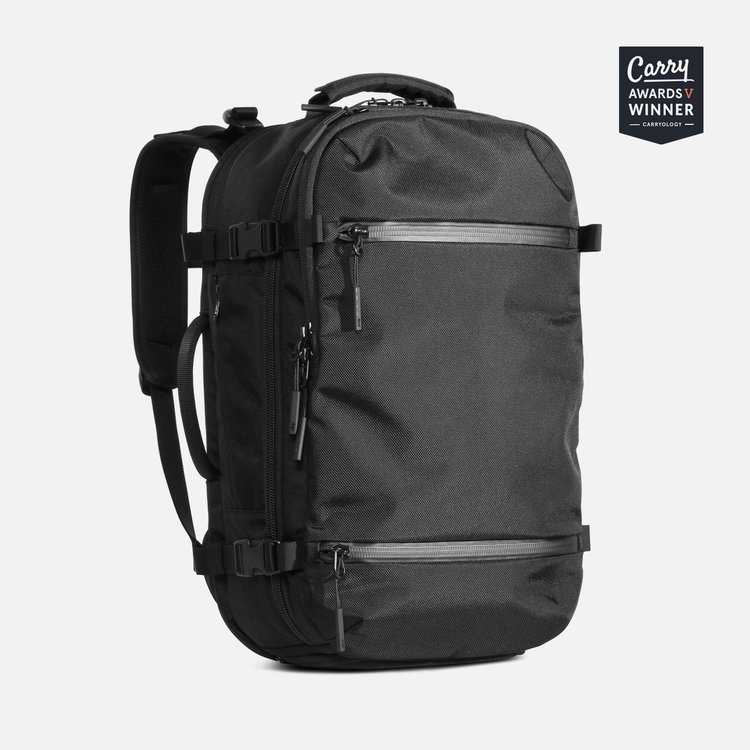 Aer Travel Pack
Another urban-friendly backpack, the Aer Travel Pack's awesome features and minimalist design are a sure hit for the light-packing, quick-moving travelers.  
The brilliant design makes for easy access to and optimal organization of your items. It also has a ventilated compartment where you can store shoes, dirty laundry, or anything else that should be separate from the other contents of the bag.
The Aer Travel Pack also features quick-access pockets and a laptop compartment for your gadgets and other essential items.
The suspension system seems standard. The shoulder straps have decent padding, the back has ventilation for airflow, but there's no hip belt, so you'd be lacking support there if your bag gets heavy.
With a capacity of only 33L, making this the smallest bag on our list, your bag probably won't be too heavy anyways.
Quick Overview: The Best Travel Backpacks
For a smooth and worry-free trip, choose a bag that is both durable and that will perfectly suit you, your travel style, and your stops along the way. Most travelers would agree that your travel bag/backpack is the most important piece of equipment for your adventures, so choose it wisely!