One of the main things a backpacker should prioritize while traveling is budgeting.  When traveling on a budget, all of your expenses should be planned out ahead of time in order to avoid inconveniences while traveling. Any money you save means extra money for more days on the road!
But wouldn't it be better if you could earn a few extra bucks while traveling?
Today, we have compiled different ways to/ideas for how you could earn extra money (or free lodging/food) while on your adventures.
      1. Be a Scuba Diving Instructor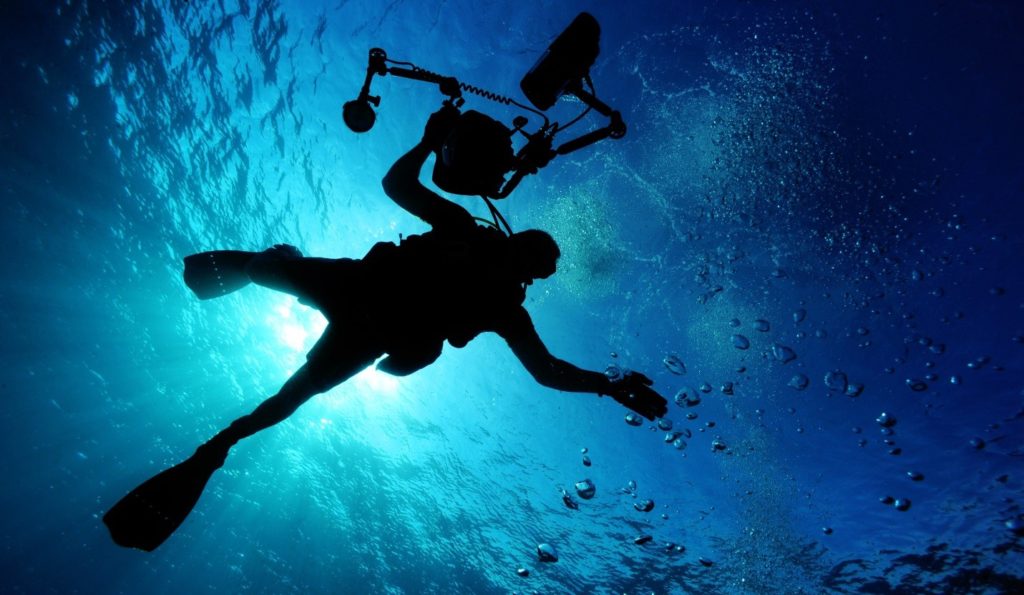 Try to imagine it: diving in the pristine blue waters of scuba diving hotspots around the globe and mingling with fellow travelers, all while getting paid in the process.
If you're physically fit and possess the skills and patience to instruct others, consider getting a scuba diving certification. The opportunities for adventure (and, of course, the decent amount of money you'll be getting paid) make this job a unique and wonderful experience.
      2. Busking
If you have a talent for entertaining people (e.g. playing instruments, singing, juggling, and other amusing talents) and have the confidence to perform in public, busking can be a fun opportunity to earn some extra money while on the road.
Just make sure that street performing is legal in the city you are in first!
      3. Cutting Hair
Travelers who are hairdressers by profession can use their skill while traveling to earn extra money. Look for a popular hostel, ask the owner if you can put up a sign outside their establishment, and charge a reasonable fee to your customers. Even if you charge just $5, you only need to cut 20 people's hair to earn a sweet $100!
      4. Giving Massages
Just follow the steps above but instead of cutting hair, give relaxing massages to fellow travelers. Backpackers who have walked the whole day would certainly appreciate your services and pay you a good amount of money for some relief.
      5. Bartending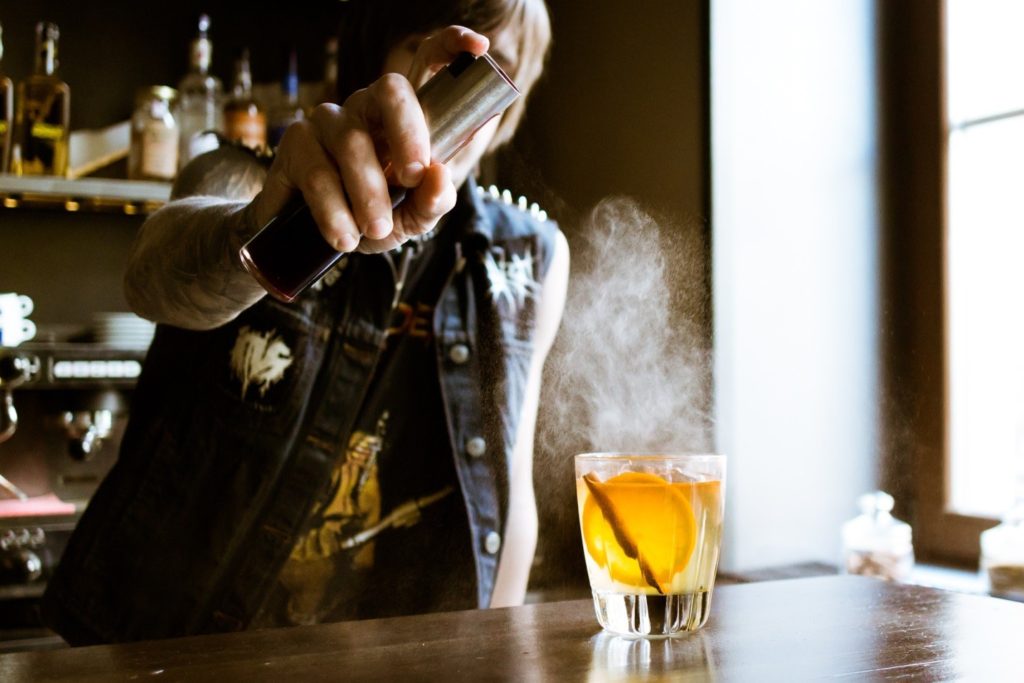 This one is quite easy (assuming you have the skills). Just look for a crowded bar, ideally near hostels or a beach, and ask the manager or owner if you could work for a short stint.
They'll most likely hire you if you are a native English speaker and an outgoing person. And of course, if you have prior bartending experience, you'll greatly increase your chances of landing a gig.
      6. Working in Hostels or Resorts
Accommodation establishments in tourist hotspots are in desperate need for part-time staff, especially during peak seasons. The jobs they offer range from cleaning to maintenance (structural or electrical), receptionist/front desk, or kitchen staff.
This job is perfect for travelers who have experience in customer service and/or have gone through hospitality training. They may pay you with cash or offer free accommodation and food for your services. Either way, it's a win-win situation.
      7. Doing DJ Gigs
If you know your way around a turntable, looking for a DJ gig while traveling shouldn't be hard.
Top party destinations like Ibiza and Barcelona often have clubs that are looking for a new part-time DJ. Introduce yourself to the club owner and offer a demo of one of your best mixes. Of course, having past experience doing DJ gigs will give you a better chance of getting in.
You'll get paid, mingle with cool people, and receive free drinks. Cheers!
      8. Translating Signs or Menus
Many establishments in non-English-speaking countries that try to attract Western tourists inevitably make mistakes in translating signs and menus into English.
Establishment owners will likely gladly accept help with fixing these spelling and grammatical mistakes. They'll either pay you or give you a free meal for your help.
     9. Surf Instructor
Like the scuba diving instructor job, being a surf instructor offers a fun and exciting time on the water. You won't get paid as much compared to being a dive instructor, though.
     10. Fruit Picking
This is a popular job for backpackers, especially in countries with many organic farms like Australia. The payment varies from farm to farm. You'll be paid in cash (definitely if you're on a visa), food, and/or accommodation.
     11. Be a Promoter
If you're attractive (or at least think you are) and good at advertising and interacting with strangers/other travelers, being a PR for an establishment will fit you.
Most establishments like restaurants and hostels are looking for outgoing travelers who are willing to advertise their services to fellow tourists. It's another plus if you're a native English speaker.
     12. Sell Handmade Jewelry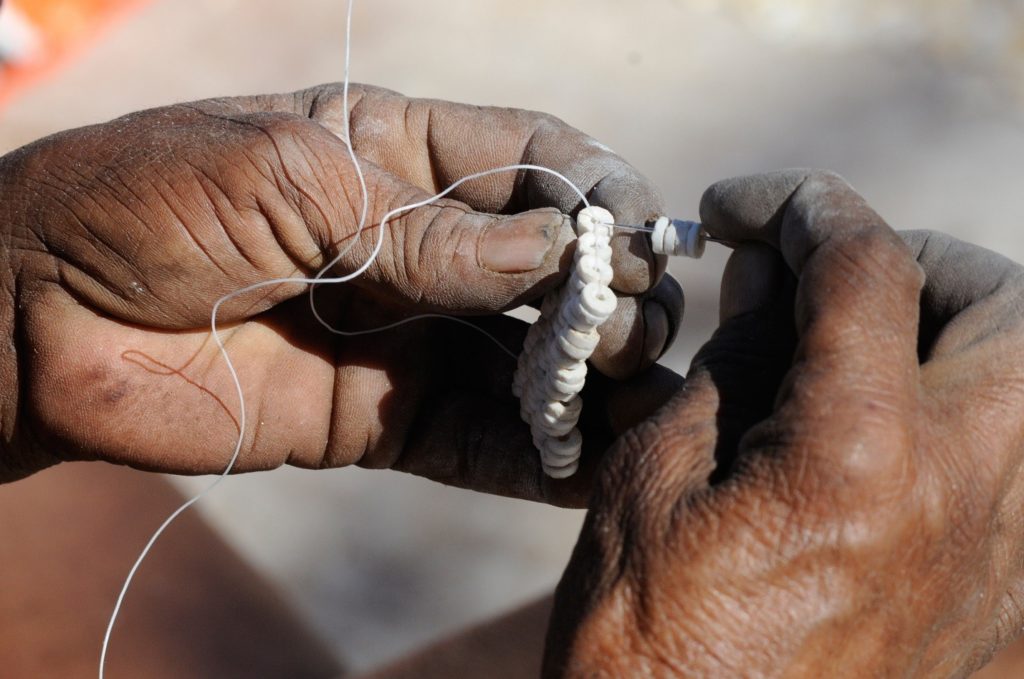 If you have a talent for creating beautiful and unique fashion accessories like earrings, beaded necklaces, bracelets and such, selling these to others can give you that extra money you need.
You also need to be resourceful. If you're on a beach, seashells and turquoise pebbles can make for a beautiful bracelet. Just make sure that you're selling your wares (and collecting what you need) in an area where it isn't prohibited.
     13. Find Freelance Work Online
If you always carry your laptop with you while traveling, doing freelance work online can be an ideal way to earn a few extra bucks during your free time. All you need is a stable Internet connection and decent laptop and you're good to go!
Online freelance work can include writing, programming, designing, marketing, consulting, and many other positions that can be done remotely. Check out Upwork for freelance job opportunities.
     14. Travel Photographer
Photography has always been an important part of traveling. Travelers often take photos to capture each exciting and beautiful moment on their adventures. But what if you can turn these photos into cash?
If you are skilled with a camera, selling stock photos online can be an easy way to earn some money. Websites like SmugMug allow photographers to set up an online shop to sell their photos to different travel magazines/websites and stock photography companies.
     15. Online Poker
This last one is a bit risky, and the odds of actually earning money are quite – well, a gamble.
Still, there are travelers who are online poker players by profession (and yes, by profession we mean that they're actually making a living out of it). All you need is a laptop, an Internet connection, and a lot of luck.
These jobs don't just fill your pockets; they also allow for a richer experience and a whole new perspective while traveling. It's a great way to extend your time on the road, but do always make sure that whatever you're doing is legal in the country you're in.