The holidays are so close now, you can feel it. Decorations are being put up all over town. You can see colorful lights twinkling inside stores and even out on the streets. Friends and family are already discussing plans for the holidays and gifts for Christmas.
Where will everybody be going to spend the holidays?
You must admit, it gets kind of stressful. That's why we've come up with a guide to help you out with some things you need to keep in mind, particularly if you'll be traveling out of town or even going out of the country around New Year's.
When is the best time to book tickets?
According to our research, if you're planning to be at your destination on January 1, you should book on the eve itself because ticket prices tend to be cheaper.
However, if you want to be there before the celebration or to witness the preparations and indulge in the revelry before the actual celebration, you would ideally want to book your flights as close to the 31st as possible. And if you haven't booked your flight yet, it's better to start now, as prices are already going up.
Where are some of the best places to celebrate New Year's?
Some of the best picks for New Year celebration locales actually depend on what you want to do. For those who want a quiet and laidback experience in the States, you may want to go to Napa Valley. You can check out the Blackjack Ball that the Napa Valley Wine Train hosts every year where restored Pullman cars are paraded around the Valley.
If you're looking for a more festive feel and want to party it up with the crowd, some great places to go are in Europe, in cities like London, England; Bratislava, Slovakia; Reykjavík, Iceland; Edinburgh, Scotland; or St. Petersburg, Russia. Hong Kong; Valparaíso, Chile; Sydney, Australia; and Las Vegas are great as well. These places are known for their beautiful fireworks, street parties, parades, and open-air concerts.
Each celebration offers a unique but colorful experience that will surely make its mark in your memory. And of course, you wouldn't want to forget the ball drop in Times Square in New York. It is a tradition that is very much honored the world over.
What are the must-haves for your luggage?
Now that we've discussed some places to be for this upcoming New Year, let's talk about what you need to have in your bag when you travel to these places. Aside from your everyday essentials, like toiletries and undergarments, you should also remember to bring some clothes that will fit right in with the kind of party/celebration that you'll be attending.
You might want to bring a pair of dark pants or, for the ladies, it might be that cute black dress that you've been saving for a special occasion. You could match it with a jacket or leather overcoat. You would also want to have a trusty cardigan or pashmina to keep away the cold. And don't forget to bring an extra set of dress shoes for those formal dinners and parties.
Try to avoid bringing bulky items with you; it is always advisable to travel light so that you can be on the go, especially for spontaneous invitations and trips to other places. Since it's a very special occasion, you'll also probably want to bring a camera with you, plus extra memory cards so you don't run out of space. Also consider placing your travel documents in a pouch that you can transfer from one bag to another.
How can you stay safe during the New Year's festivities?
More often than not, the majority of accidents happen during the holidays. To ensure that you can enjoy the New Year's revelry safely wherever you'll be, there are some things you should keep in mind.
If you're drinking, make sure that you have a designated driver, especially if you are celebrating with friends and want to drink like no one's business. You'd do best to avoid getting into an automobile accident just because you've imbibed more than your share of alcohol. An accident on a holiday is not something that you would want to remember for years to come.
Furthermore, if you are drinking, make sure that you've partaken in the feast laid out by your hosts. If there's cheese, nuts, and meats included in the offering, you would want to eat (or at least snack on) these, since they're high in protein and help in slowing down the absorption of alcohol in your body.
Another useful tip that we've found is that coffee won't necessarily help in sobering you up when you're drunk – it just helps wake you up a bit. So if you feel that you've reached your limit, just take some time to sober up. Take a walk outside, enjoy the outdoor festivities, and perhaps try to meet new friends.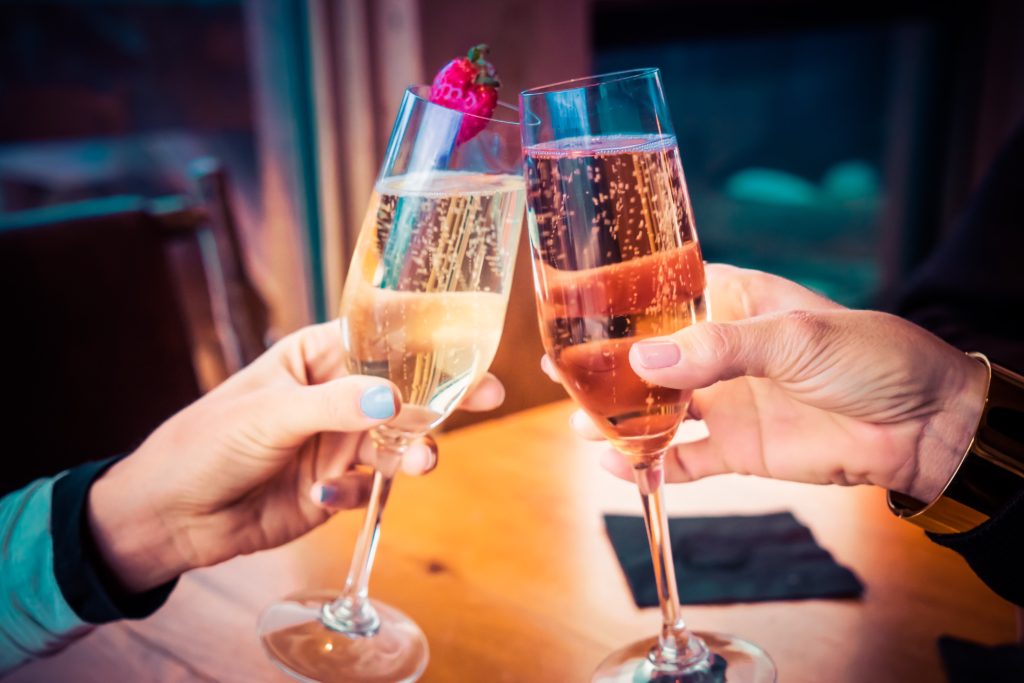 Final reminders for the ultimate New Year's experience
Make sure that when you're visiting and/or celebrating with family and friends, offer to bring a bottle of champagne, sparkling wine, or something similarly appropriate. That way, your host will have enough to go around. You might also ask about bringing snacks or offer to help prepare or buy additional food. Extra food always goes a long way.
Or you may also want to accompany other guests when they leave – who knows, you might be able to make new friends while you're at it. Be sensitive to the needs of the hosts so that they too can enjoy the festivities.
The last and best piece of advice we can give to maximize your New Year's enjoyment is to make sure that you're with people who are near and dear to you: family and close friends. Why? Since you will likely be spending the next year with these people too, it's best to end this year on a high note.
---
Also published on Medium.