Especially if you're a Westerner or European, there can be quite a shock to the system when you visit Africa for the first time. In addition to countries like Ghana, Morocco, Namibia, or Botswana, Kenya is also a great introduction to Africa for first-timers looking for a rich, unforgettable adventure.
From those merely on a pit stop before trekking Kilimanjaro in neighboring Tanzania to those spending an extended period in the country, Kenya has something to offer for every type of traveler. What are some tips to keep in mind before and during your trip?
Before You Go
Preparation is always vital before jet-setting off to a new country, and while you shouldn't be paranoid, especially when traveling around Africa, it is important to know what you're getting into and be prepared for the unexpected.
1. Read the official travel information, advisories, and warnings posted on the State Department's website. There is some threat of violent activity in Kenya, but this is mostly highly regionalized to the Nairobi region and the northeastern part of the country.
2. It is strongly advised to avoid going anywhere near the Kenya-Somali border area as it's very dangerous.
3. Ensure you have the necessary immunizations and don't forget to pack things like bug spray and malaria pills.
4. English and Swahili are the two official languages; in Nairobi, you can probably get by on English, but throughout the rest of the country, knowing Swahili or traveling with somebody who does is advisable.
5. Look into arranging your visa beforehand – many have complained that lines can be ridiculously long.
6. Airlines that fly into Kenya include Emirates, China Southern, Etihad Airways, Qatar Airways, Ethiopian Airlines, Saudia, KLM, Turkish Airlines, and Oman Air.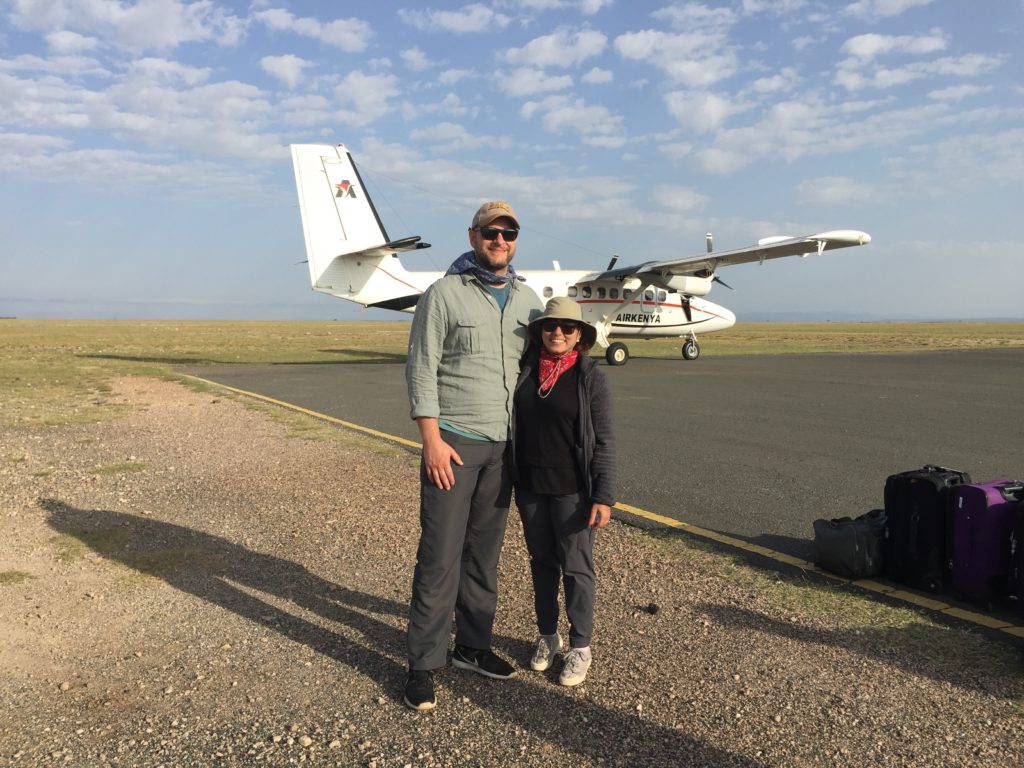 In the Country
Welcome!
Now that you've presumably arrived safely in Nairobi, we can hit the ground running and get to the good stuff. Aside from its unique culture and way of life, Kenya is a nature lover's dream, a country popular for its majestic natural landmarks and equally awe-inspiring wildlife.
Here are some suggestions and things to keep in mind to maximize your Kenyan adventure:
Transportation/Getting Around
7. The major entry point to Kenya is the Jomo Kenyatta International Airport in the capital city of Nairobi.
8. Try riding on a "matatu" – Kenya's solution to public minibuses – which can be a cheap, neat way to get around the main city centers.
9. The cheapest (but definitely not the fastest) way to reach the safaris is by taking a local bus, first from Nairobi to Narok (get there before noon), then from Narok to the Masai Mara which will be about a 5-6 hour total trip.
10. At night, the safest way to get from point A to point B would be by taxi – a bit more expensive, but the safest if you use common sense, especially if you're staying in Nairobi.
Accommodation and Where to Visit
11. A great way to experience the local culture in a closer, more authentic way is through homestays, which are becoming more popular in Kenya.
12. Masai Mara is the prime location of Kenya's iconic safari tours. There are Masai Mara tour packages available that pick you up from Nairobi, and there are jeep hire options available.
13. You don't have to stick to just the National Parks and safaris! Kenya also boasts pristine beaches near Mombasa that overlook the clear blue Indian Ocean water.
14. The seldom-visited western region of the country has a lot to offer geographically, including the Kakamega Forest reserve, one of the few remnants of tropical rainforest in Africa. Wildlife enthusiasts will love the high number of endemic species here.
15. With the high number of tourists in the Masai village, local vendors can definitely be pushy with selling their souvenirs; a great more low-key alternative is the Samburu village — it's fascinating and definitely worth the trip.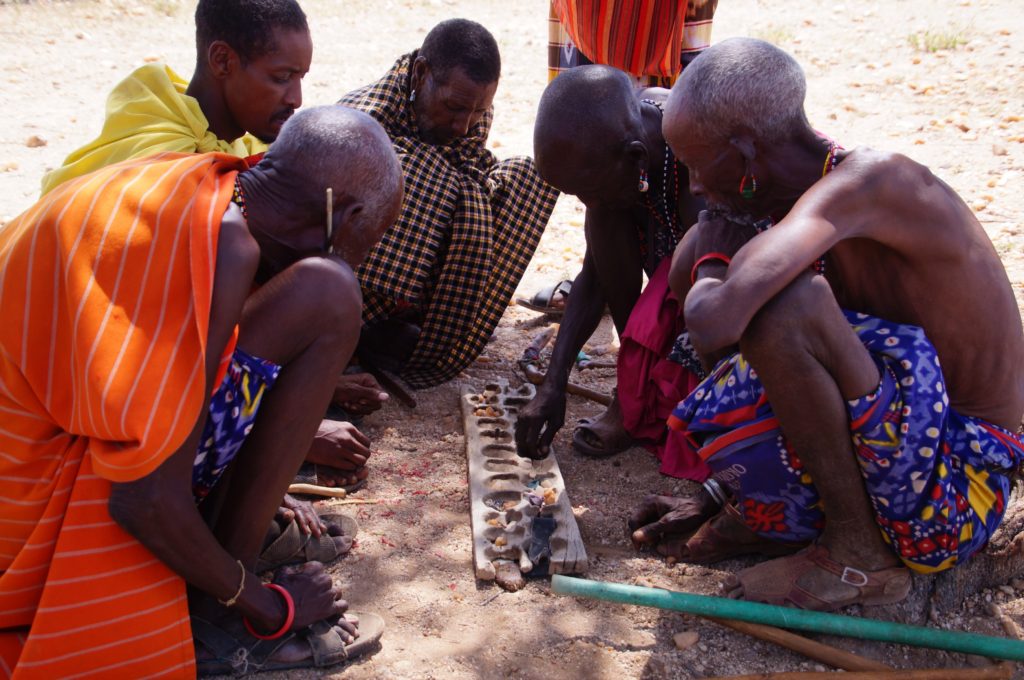 What to Do
Cultural experiences and wilderness adventures reign supreme in Africa, and Kenya is a prime example of that. There's no shortage of activities here for the adventurous traveler, whether that means getting up close and personal with the wildlife, partaking in the local culture, or trekking through some of Kenya's rugged landscapes.
16. Kenya is famous for its populations of the "Big Five": cape buffalo, elephants, leopards, lions, and rhinos – as well as other exotic animals like zebras and giraffes.
17. Watch the wildlife migration in Masai Mara. The Great Wildebeest Migration is a well-known example of this. The best time would be during the migration season between July and October.
18. Get a bird's-eye view from above. Balloon tours are a great, safe way to see the flora and fauna from atop the vast expanse of the safari.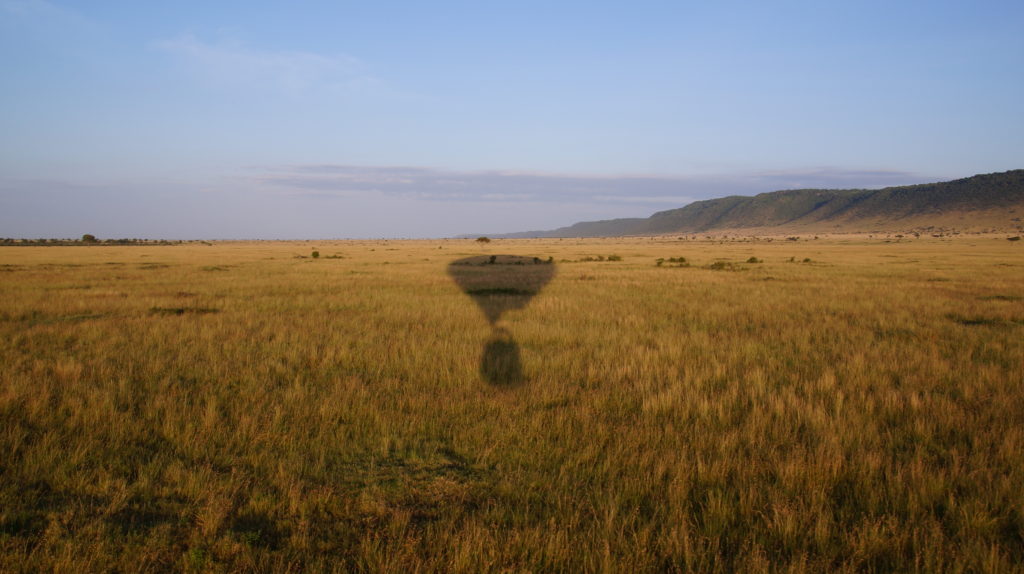 19. Visit Amboseli National Park, where you can get stunning views of its large elephant herds as well as giraffes, cheetahs, zebras, and many birds.
General Tips
20. Hone your haggling skills – prices start out overinflated, but there are many unique arts and crafts to be had for a reasonable price.
21. Meals prepared in higher-end accommodations should be fine, but otherwise be leery of consuming meat in Kenya. The quality and/or cooking style can wreak havoc on an unaccustomed foreign GI system.
22. It can actually get a bit cold at night, so don't neglect to pack a few warmer pieces, especially if you'll be hiking higher elevations like Mt. Kenya.
23. Stay street smart especially in Nairobi, where robbery and other petty crime against foreigners isn't all too uncommon.
24. Small items, like pens, can be a great low-cost gift to the local people. Despite having little financial means, Kenyans are known for their friendliness and hospitality, and a little bit of kindness can go a long way here.
25. And, as always, be street smart. As is the case with anywhere else in the world, traveling in Africa – especially solo – warrants situational awareness and using common sense. But there's no reason to be paranoid! Do your research beforehand, prepare accordingly, and trust your instincts.
Finally, when you're packed, prepared, and ready to go, hop on that plane and have the time of your life in Kenya!