Jamaica's Montego Bay is a fairly well-known Caribbean tourist destination, being especially popular for its island lifestyle as well as a port-of-call for cruise ships. Montego Bay itself has a few sights and attractions to check out, but the area also serves as a launch point for lots of other great landmarks and attractions around the rest of the island.
One area where Jamaica excels is natural beauty; Jamaica can be ideal for nature lovers, as the island has a lot of beautiful natural scenery. What are some of the best natural attractions and things to do while in and around Montego Bay?
Be a Beach Bum
One of Jamaica's most popular beaches is Seven Mile Beach, located in nearby Negril. As its name implies, this beach in the country's northwest area is big enough for everybody to get a spot. The beach has picnic tables and public facilities like showers and restrooms conveniently nearby, and you're free to soak up the sun's rays whenever you'd like – the beach is open to visitors at all hours.
Water sports rentals like sailboats or kayaks are also available. And at night, the beach becomes a buzzing after-dark hotspot, with clubs in full party mode and beach bars endlessly pouring drinks.
Children and families are allowed, of course, but please do a bit of research before bringing the kids along. There are a few adults-only resorts all along the stretch of the beach as well as nude sunbathers. Sunday would be the most family-friendly day to visit the beach.
As is common on Jamaica's beaches, Seven Mile Beach can have a few determined vendors selling items like drinks, crafts, and fresh lobster. Usually, a polite yet firm "no thank you" is enough, but it's common for vendors to be very persistent.
If you would rather not be bothered by vendors, head to Doctor's Cave Beach, located right on Montego Bay, where vendors are not allowed to sell. However, admission isn't free – it's $6 per adult and $3 for children – which can put some people off, but many find it worth it. Sports and beach equipment rentals are also readily available. However, the beach's popularity can mean higher prices for food and more crowds, especially when cruise ships are in port.
Explore Dunn's River Falls & Park in Ocho Rios
Whether you're staying in Ocho Rios or merely taking a day trip here, many visitors recommend carving out at least a few hours to explore the Dunn's River Falls & Park. You can choose to simply relax on the beach at the base of the climb or take a guided tour to go up to the waterfall.
The hike isn't too bad, but rocks can be slippery, and after you're done checking out the falls, head back down for refreshments served at the nearby cafeteria.
The falls & park are open daily from 8:30am (7am when cruise ships are docked) to 4pm, and there is an admission fee: $20 for adults and $12 for children.
Visit Blue Mountain National Park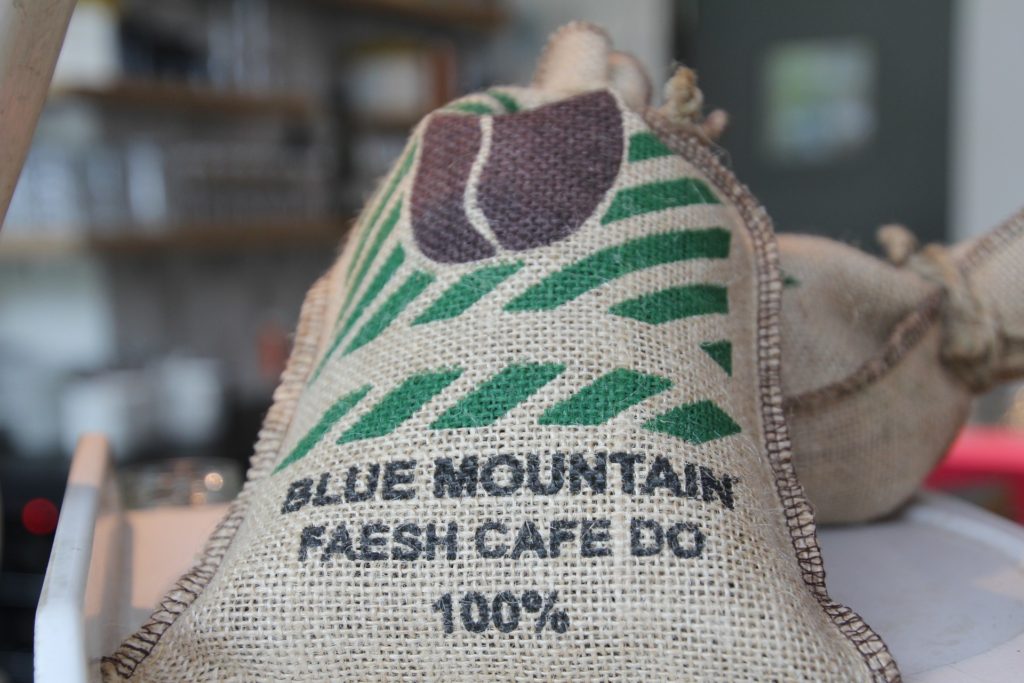 Another box to check if you're into nature.
The Blue Mountains, located on the eastern part of Jamaica, boast stunning panoramic views; from the summit, you can see both the northern and the southern coasts of the island. Coffee lovers may also recognize the Blue Mountains as being, unsurprisingly, where the famous Blue Mountain coffee is grown. Camping and hiking in the area is strenuous and as such is recommended for more advanced hikers.
You can go it alone, but there are also several options available for hiking tours or cycling tours within Blue Mountains National Park.
For $8, there is also the option to take an hour-long tour of the Mavis Bank Coffee Factory, which is where the famous Blue Mountain Coffee is processed.
Join a Tour on Montego Bay
Montego Bay offers an array of tours catered to every interest. Nature lovers can choose among snorkeling tours, river rafting tours, scenic catamaran cruises, a jeep "safari" adventure tour, ziplining over the forest as part of a canopy tour, or a scenic tour of Jamaica's capital Kingston. The vast majority of these tours depart conveniently from Negril or Montego Bay.
Those who wish to better acquaint themselves with Jamaican culture will enjoy the Rastafari Indigenous Village Tour. Intrepid foodies curious about the island's cuisine can join an Appleton Rum and jerk chicken tasting. And don't forget about the Jamaica's Spirit of Reggae tour, where you can get a more intimate glimpse into the life and music of reggae icon Bob Marley.
As you can see, Montego Bay (and the rest of Jamaica) can be an ideal place for nature lovers, but there are also plenty of other attractions and activities that all can enjoy here, whether you're a backpacker looking for some adventure or a passenger on a Caribbean cruise looking for a pleasant day trip outside the ship.