With its rich heritage as the birthplace of Western civilization, Greece has long been a cultural and historical point of interest, as well as one of the most popular tourist destinations in the Mediterranean.
But there's way more to this hotspot than just the Acropolis or Parthenon. Greece is an archipelago, meaning it's composed mostly of islands.
Two of the most well-known ones include Santorini and Mykonos.
Both islands are accessible by ferry from Athens, and both islands have airports, so flights are also an option.
Many visitors opt for tour packages or cruises that go to both islands, but perhaps you're short on time and can only visit one. Which one should you choose?
How similar are Santorini and Mykonos?
First, let's look at what Santorini and Mykonos have in common.
Both islands are part of the Cyclades island group and feature villages with stunning white and blue adobe buildings. Catamaran tours are popular on both islands, and both offer a wide selection of water activities.
Both Santorini and Mykonos boast beautiful beaches that overlook the clear aqua waters of the Aegean Sea. But in the case of Santorini, we're using a looser definition of the term "beach". This is where the surprisingly few similarities between the two islands end and two distinctly different places begin to emerge.
Let's talk about the differences between Santorini and Mykonos.
Santorini, the Picturesque Romantic Getaway
Santorini shines as an idyllic wedding and honeymoon destination as it is considered one of the most romantic destinations in the world.
Santorini's unrivaled views also make it many a photographer's dream destination, as there are countless fantastic vantage points to snap Santorini's scenery, including the iconic view of the cliffside villas that overlook the island's volcanic caldera. End your photoshoot on a high note by making your way to the town of Oia in time to fully appreciate what many consider one of the world's best sunsets.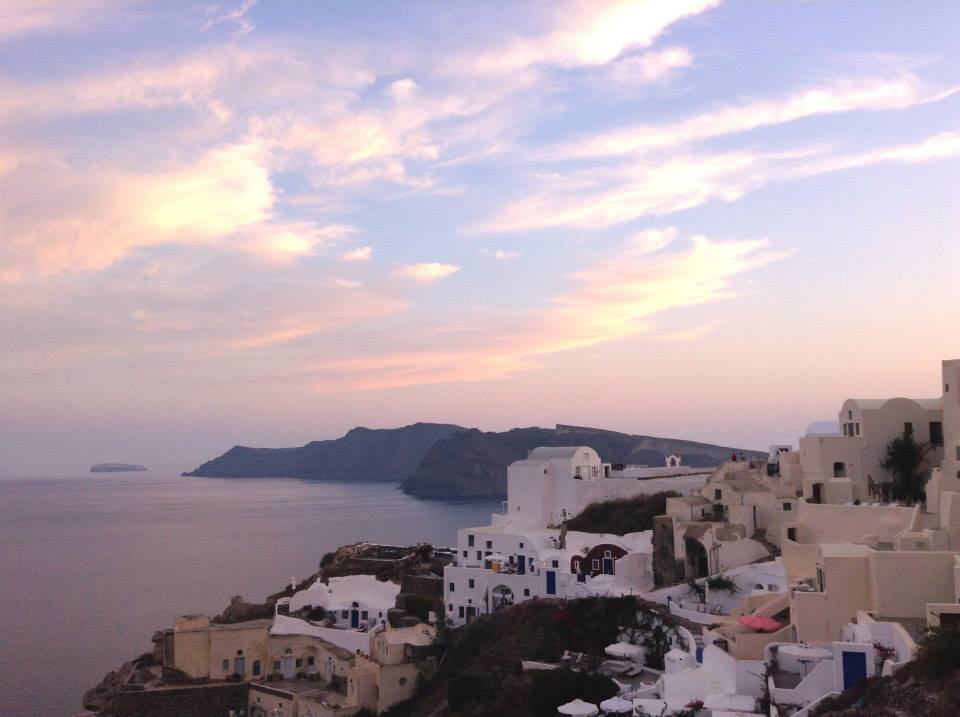 Santorini's beaches include one beach with red sand, and its other beaches are of the black-colored volcanic kind – while people can still swim there, Santorini's black-sand beaches like Perissa Beach aren't ideal for it; they're better to photograph (or stroll along) than to swim in.
Santorini's other offerings include wineries that draw wine lovers to the island with a wide array of choices to try.
It can be very enjoyable to explore the island a bit, as there will be something to see on every corner.
Matador Network recommends steering clear of organized tours and instead renting a motorized vehicle, plying your own route through the streets of Santorini.
Mykonos, the Beach and Nightlife Hotspot
Mykonos, on the other hand, is different enough to be the yang to Santorini's yin. Santorini is built on craggy cliffs, whereas Mykonos is situated at sea level; the dynamic energy of Mykonos stands in stark contrast to the chilled-out, easygoing pace of Santorini.
Yes, if you're looking for high-octane nightlife and a party atmosphere, the "Ibiza of Greece" has you covered.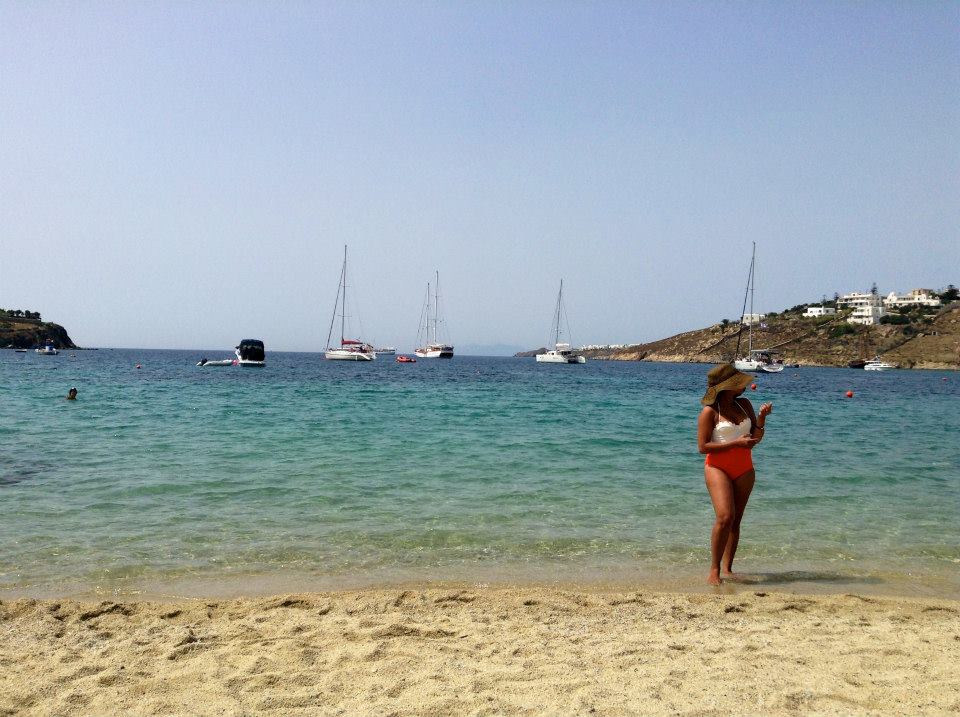 Tourists flock to Mykonos for great Mediterranean beaches. The island sets the bar high with its abundance of charming gold-sand, cerulean-water beaches; it's not surprising, then, that Mykonos is the preferred beach destination choice over Santorini.
Perhaps in keeping with its wild spirit, keep in mind that some beaches on Mykonos, including Chora's Paradise Beach, are clothing-optional.
Mykonos also has its fair share of sightseeing points of interest. Little Venice, located within the island's main city of Chora, boasts an aesthetically appealing neighborhood filled with shopping and dining options galore.
The nearby Kato Myli windmills stand as a testament to historical technological innovation. And those looking to get a little further out may enjoy completely escaping Mykonos' mayhem with a day trip to the nearby enchanting ruins of Delos, one of Greece's most significant archaeological, historical, and mythological sites.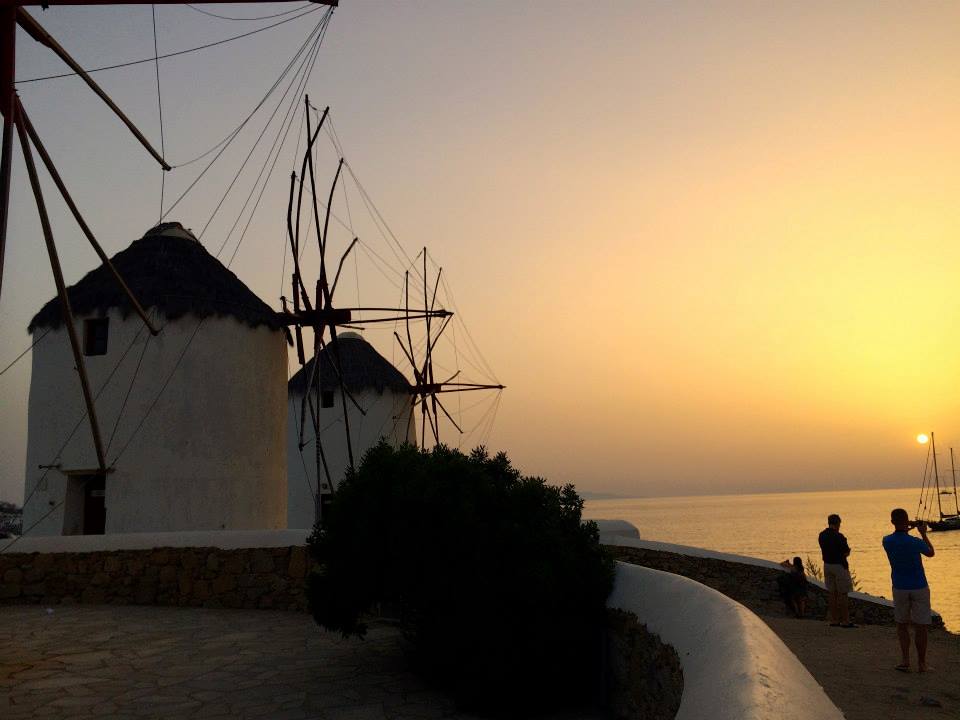 Final Thoughts
Both islands are wonderful options.
But what if you're short on time?
For couples, photographers, or those who wish for a more lowkey, down-tempo Mediterranean island experience, Santorini is the clear winner.
The island's relaxed atmosphere gives Santorini its romantic charm, and the laidback lifestyle wins over visitors who wish to go at their own pace. Finally, the beautiful mix of man-made and natural charm means that photographers have ample opportunity to get an amazing shot.
For shopaholics, nightlife enthusiasts, and those whose number one priority is kicking back, relaxing, and taking a dip on a beautiful beach, Mykonos is the place to be.
Its variety of activities give the island a wide appeal to many types of people and gives visitors the freedom to be as low-key – or as outrageous – as they wish. Overall, although the reasons to visit Santorini are different from the reasons to visit Mykonos, both islands have their merits and neither one should be missed on a trip to Greece.