Our idea of "working" has changed throughout history, and especially so in the past 100 years. Thanks to modern technology, it's now possible to escape the office and work from wherever you may be.
There's even been a term coined for people who do just that: digital nomads.
While you can, in theory, work remotely from anywhere in the world that has electricity and Internet access, the truth is that there are certain areas where doing so is far easier and cheaper.
Today, we'll be talking about some of the cities best suited for digital nomads, taking into account the local culture, amenities, infrastructure, and cost of living.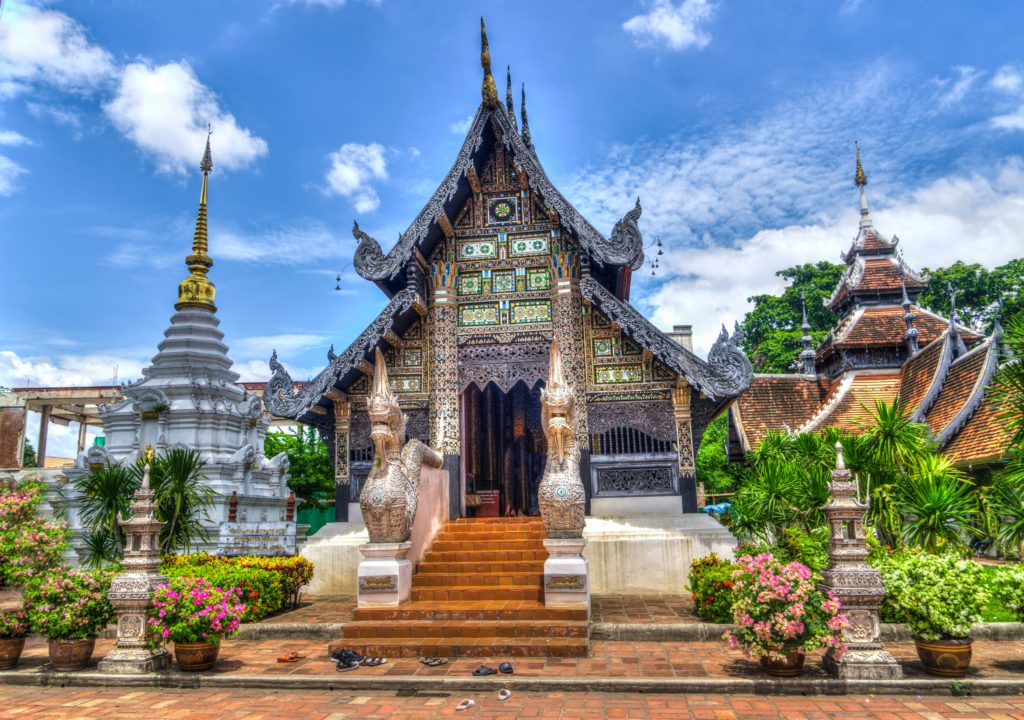 #1 Chiang Mai, Thailand
Where would any digital nomad list be without Chiang Mai?
We'll be brief here – anybody who's ever read a travel blog in the last 10 years already knows of this Thailand hotspot, now considered a digital nomad mecca.
Ubiquitous Wi-Fi, coworking spaces like Punspace, a small and friendly community, warm weather, tons of things to see and do, and delicious food all rolled into a low cost of living have all helped attract hordes of location-independent workers to the city.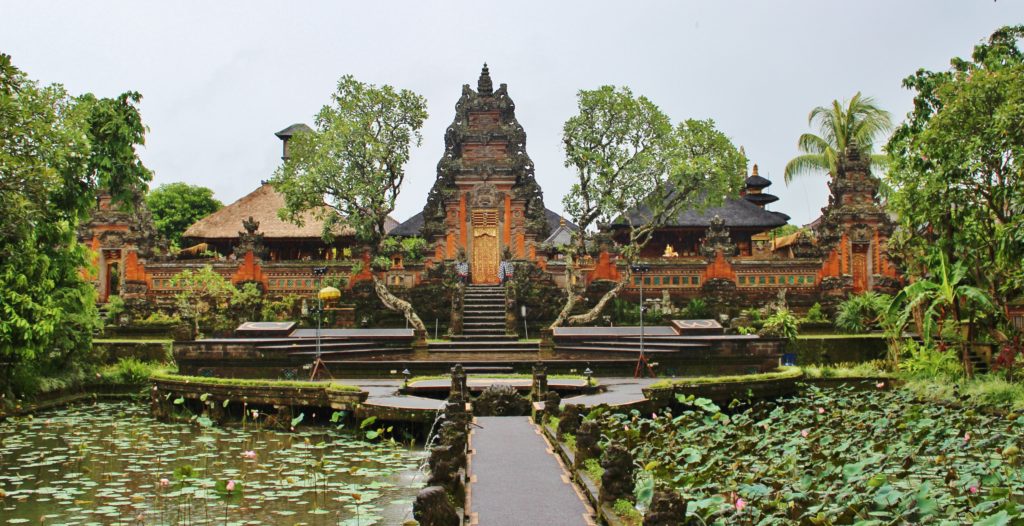 #2 Ubud, Bali, Indonesia
This city on this beautiful Indonesian island is quickly becoming a digital nomad mainstay for reasons similar to Thailand above – low cost of living, a pleasant climate, and delicious food, in addition to being a stone's throw away from tourist hotspots like Canggu and the Gili islands.
You can easily live like a king on $1000 per person per month, but living costs for shoestring travelers could be as low as around $500 with no-frills accommodations and eating only local food.
There are now a few options for coworking spaces available as well, and the increasing prevalence of fiber-optic Internet means great connection speeds for Southeast Asia.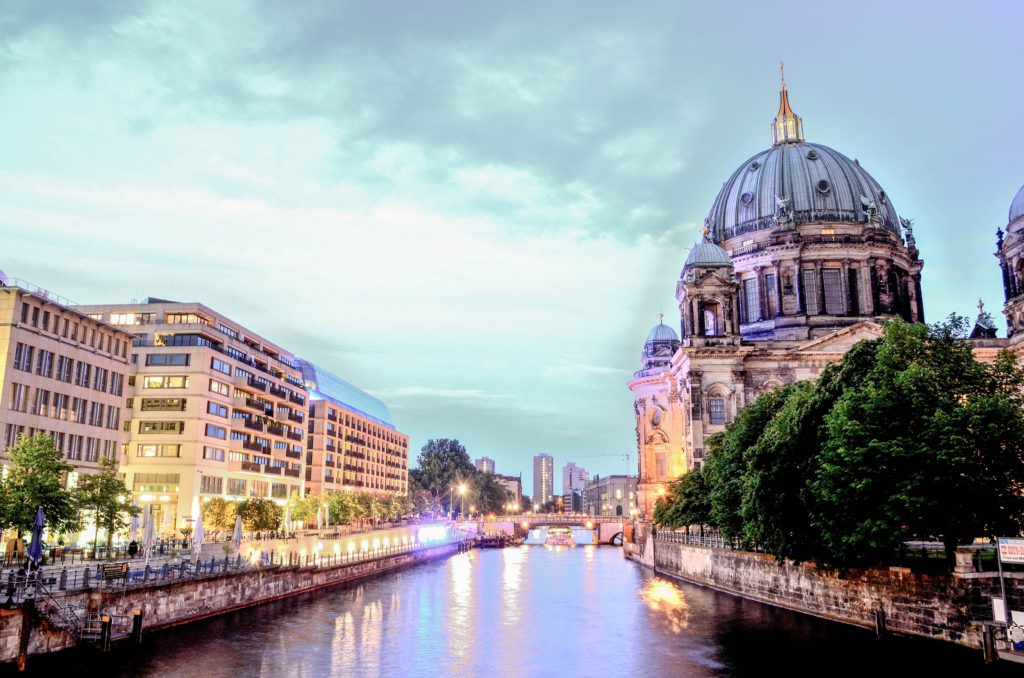 #3 Berlin, Germany
For digital nomads who play as hard as they work, Germany's capital has become one of Europe's most happening destinations.
After wrapping up the day's work, hit the streets to immerse yourself in one of the most hopping bar/club scenes in the world. Don't worry about dropping money on a taxi, as the city's efficient public transportation system can zip you to wherever you need to go.
What about the language barrier?
You'll be fine, as most people under 30 speak English rather well.
Round it out with a booming arts scene, eclectic suburbs, and, of course, delicious German cuisine, and you'll find that Berlin truly has something for everyone.
If you find yourself falling head over heels for this city, Germany also offers visa opportunities for remote professionals!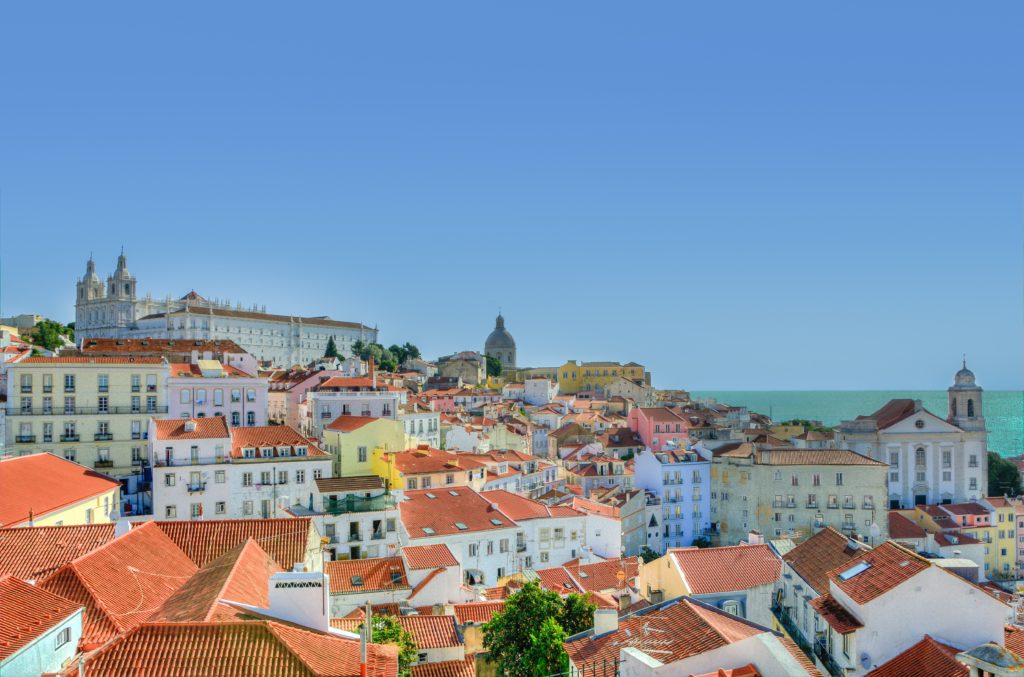 #4 Lisbon, Portugal
Unfairly overshadowed by Spain to its west, Portugal is an up-and-coming country for digital nomads of all kinds, but especially those who want a Western Europe lifestyle for a very reasonable price.
Even in Portugal's capital city, you can find single rooms for around 350 euro/month (just above $400) and apartments starting around 550 euro (~$650). Wi-Fi coverage is practically ubiquitous in hotels, cafes, and shops, so connecting to the Web is a breeze.
Lisbon has so much to see and do, you're unlikely to get bored. Traditional architecture from historical landmarks (including castles) makes for fantastic sightseeing. With a 1,115-mile coastline, beach bums can enjoy a dip or surf in the Atlantic waters after a hard day's work.
Finally, Portuguese food, not to mention their wine, is criminally underrated.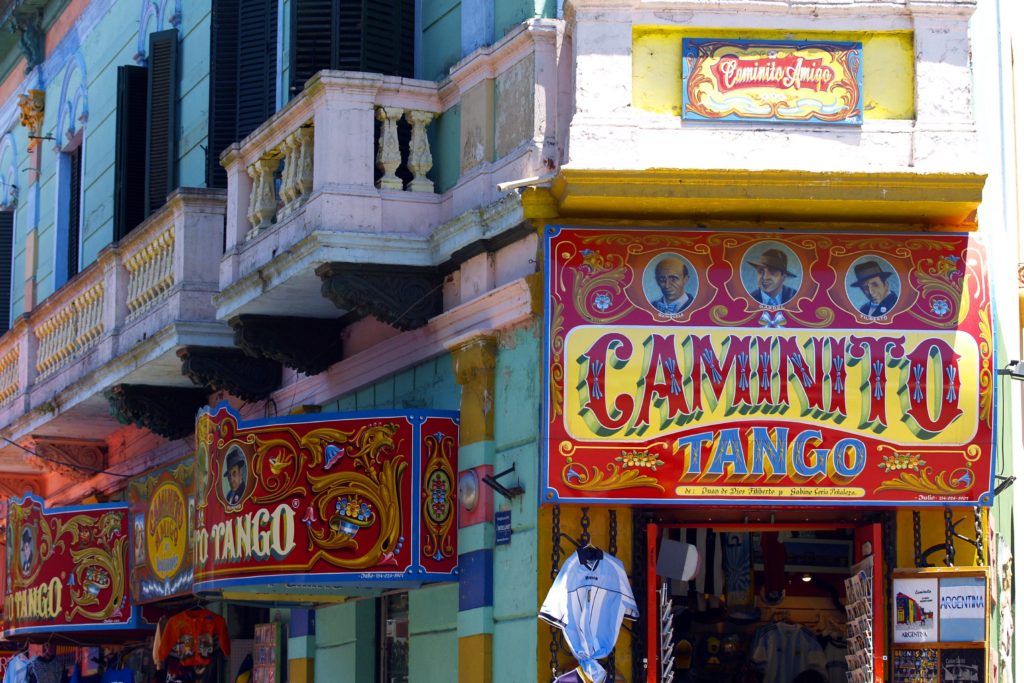 #5 Buenos Aires, Argentina
Combining European traditionalism with Latin American flair, Argentina's capital is a sprawling metropolis that's eclectic in both culture and lifestyle. Especially for South America, the city generally has great infrastructure and decent Wi-Fi speed/availability.
Although far from being the cheapest place to live in the region, prices can be reasonable compared to Western countries, with some apartments in the city center going for under $400 USD/month.
Buenos Aires is a vibrant metropolis with several artsy, quaint neighborhoods like La Boca and Palermo, a plethora of good eats, and plenty of social groups composed of people from all over the world.
The wine here is the best in the region, and who could pass up authentic tango lessons?
Don't miss the chance to live in this beautiful country.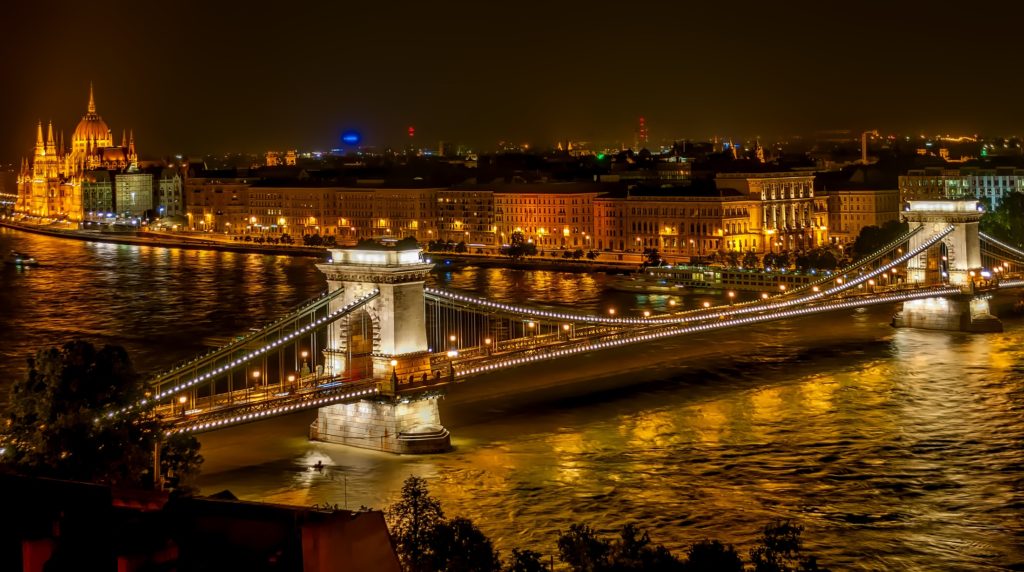 #6 Budapest, Hungary
European cities, especially in cheaper East European countries like Hungary, are quickly becoming digital nomad hotspots. Due to its culture and low prices, Hungary's capital is especially attractive – if Chiang Mai is the Asian digital nomad capital, Budapest could very well be Europe's.
Budapest is perfect for digital nomads who enjoy not only working in cafes or local joints, but also for those who love to work in open outdoors places like parks, as the city is full of fast Wi-Fi hotspots. The city is very livable with several things to check out, a couple highlights being a river tour along the Danube and the palatial Gellért Baths.
Alcohol is crazy cheap too! But keep in mind that Budapest is best visited during the summer, as it gets cold in the winter months.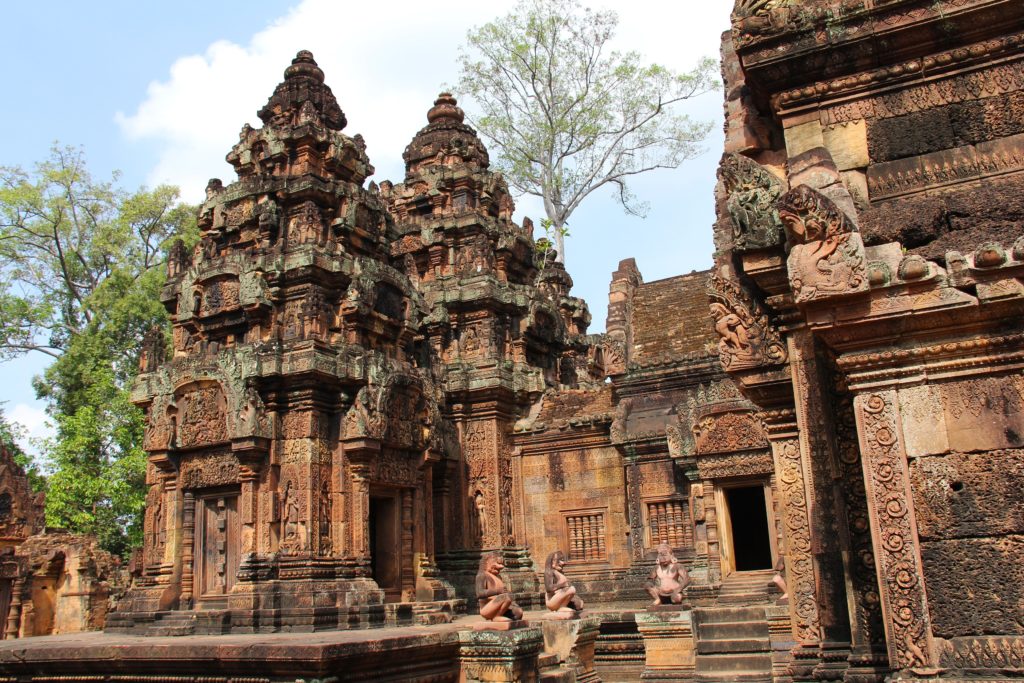 #7 Siem Reap, Cambodia
After a violent, tumultuous past, Cambodia is finally beginning to emerge from the shadows and undergo an explosion of growth and tourism, putting one of its major cities, Siem Reap, on the map.
Home to the magnificent Angkor temple complex (the main one being the majestic Angkor Wat), the city is rich with historical architecture and a vibrant culture. If you're looking for vibrant nightlife instead, well, Siem Reap has that too – head on down to Pub Street, a stretch of bars, clubs, and restaurants where things never get dull.
Although not as developed as other Southeast Asian cities (and the less-than-stellar infrastructure reflects that), the booming tourism in recent years has given the local government the financial means to build up the city, so we view Siem Reap as an up-and-coming digital nomad destination.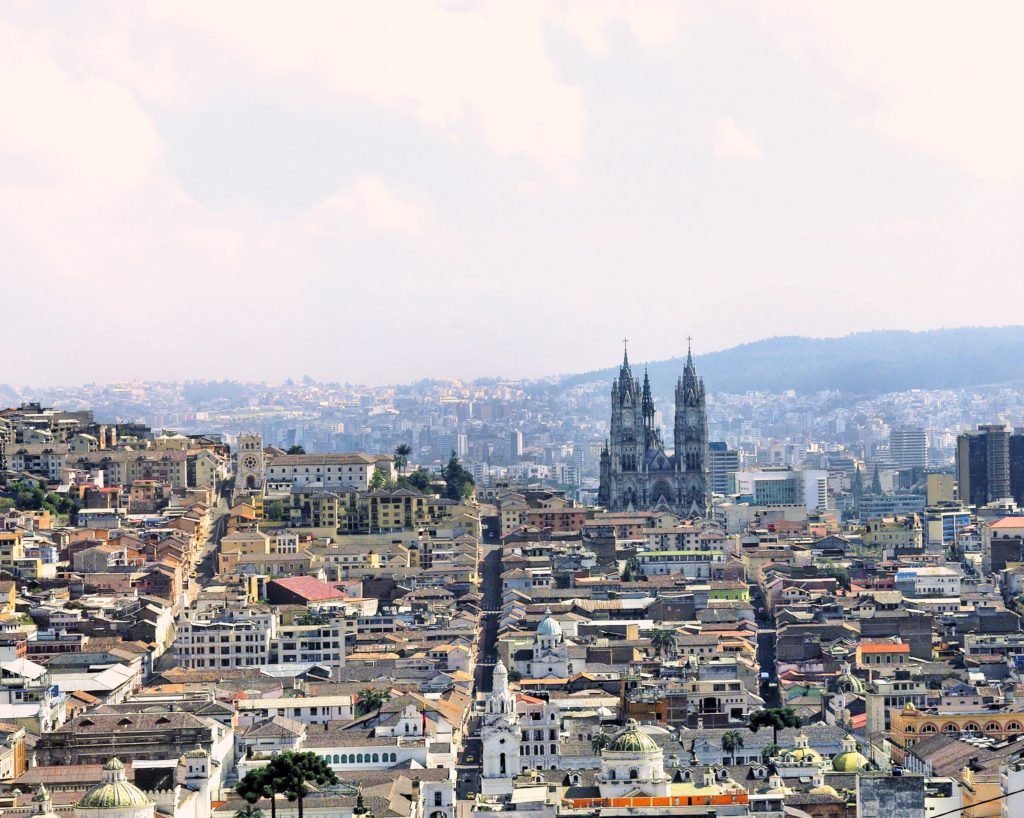 #8 Quito, Ecuador
Thanks to the Galapagos Islands and several other nature-themed attractions, ecotourism makes Ecuador one of the world's most visited countries. It's also an excellent destination for digital nomads as Quito, its capital, is considered Latin America's lowest cost of living city.
You could live there easily for around $600 USD/ month ($20/day), so it's perfect if you're bootstrapping or otherwise trying to save a lot of money.
If you're based in the US, Ecuador also has the benefit of being in a similar time zone as the States, and the country actually uses US dollars as well!
However, there are a couple things to be mindful of: the city's high elevation, especially if you plan to walk/hike, and the language barrier in the country is worse than most, so brush up on your Spanish!
While we listed some of the top digital nomad destinations, these cities are by no means the cream of the crop, or the only options available.
There are so many hot destinations in Asia, Europe, and the Americas to keep you traveling while working for a long time.
You don't have to be rich, either – some areas in Europe may be out of the question, sure, but a mere $1000/month will take you far in many South American or Asian cities!