More than just a vessel, the travel backpack is the quintessential piece of gear for seasoned long-term vagabonds, digital nomads, and solo adventurers the world over. Because it'll be your constant companion as you explore lands unknown, it really pays to do some in-depth research to see what options are available on the market today and what will best suit your needs.
What features should you look at when you're trying to choose a travel backpack?
Size and Fit
Just how much do you want/need to carry with you?
Obviously, since you'll have your backpack on your shoulders a large part of the time, a pack that is too big and heavy will wear you out. Most backpackers are somewhere between the minimalist "ultralight" travelers that pare down their essentials into a single 20L bag or those that are OK with carrying extra items like camping gear in a 75L-80L pack half their size. The vast majority go with a bag between 35 to 45 liters – right around maximum carry-on size for most airlines.
A second point is the backpack's fit – like trying on a new suit or pair of shoes, you want to make sure the backpack's shape and weight distribution is comfortable on your back for a decent period of time. This is especially important if you're not looking at hiking packs that are specifically ergonomically designed for long treks.
If at all possible, see if you can try out the backpack before you buy it. Trying to lug around an uncomfortable backpack for possibly months on end will make your trip seem never-ending, and not in a good way.
Purpose/Functionality
Aside from work backpacks and more student-oriented school book bags, there are a few other broad categories of backpack available on the market, including:
Hiking packs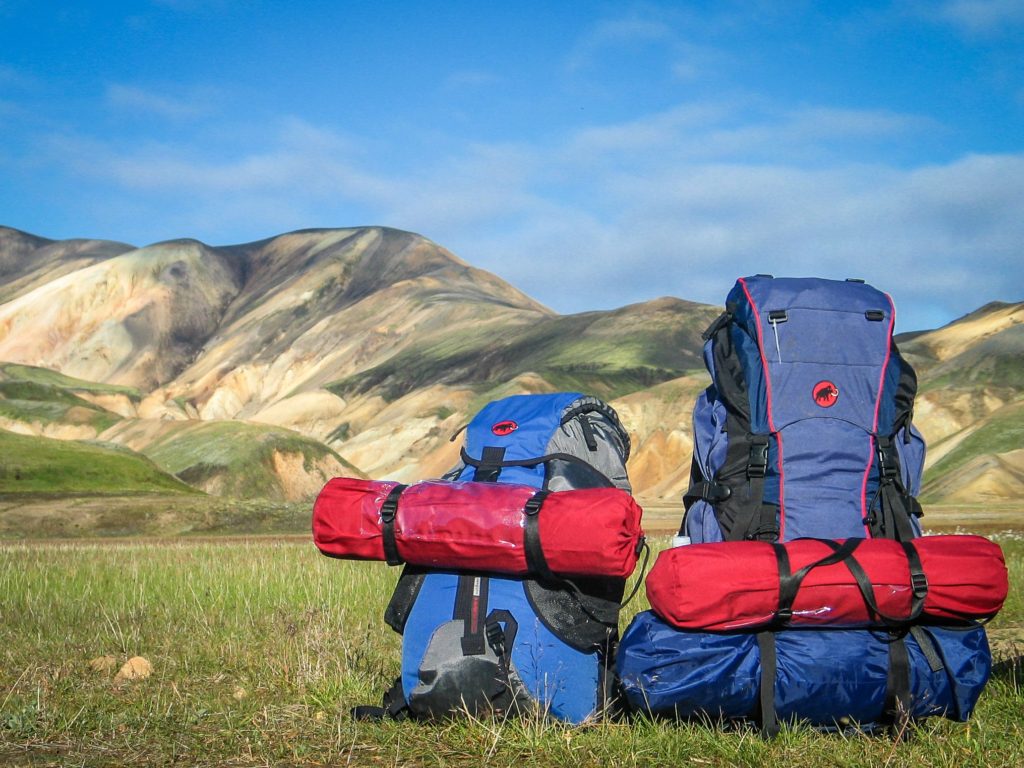 These are designed for holding larger outdoor gear and withstanding rugged outdoor adventures

Since users are expected to carry hiking packs on their backs for long periods of time, their components (straps, frame, etc.) are usually more ergonomically designed and so are more comfortable

Most are over the maximum carry-on size – 55L and up – so you'll need to check it in if you're flying
Below are our favorite backpacking packs for the 2017 season, from ultralight bags for minimalists and thru-hikers to comfort-oriented options for weekend warriors and extended trips.
Daypacks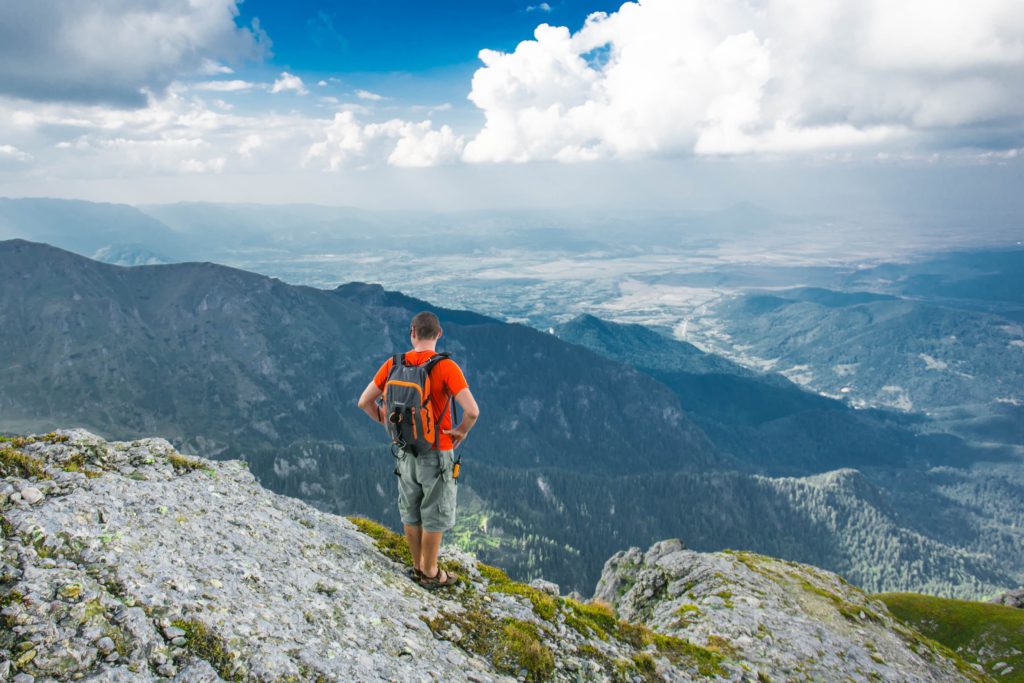 Smaller bags/backpacks frequently used for streamlined urban transit or brief wilderness outings. Holds just enough for a few core essentials of your choice plus some goodies.

Lightweight and low-capacity, so they're ideal for a day of activities around the town or short outings (hence the label "daypack")

Usually under 25L in size

Not likely to be your only bag unless you're an ultralight backpacker or on a short trip
Bottom line, never underestimate the value of a good travel day pack on a trip. While there are many brands and price points to choose from, these versatile day packs are perfect for any active vacation or urban travel if a backpack is more your style.
Travel Backpacks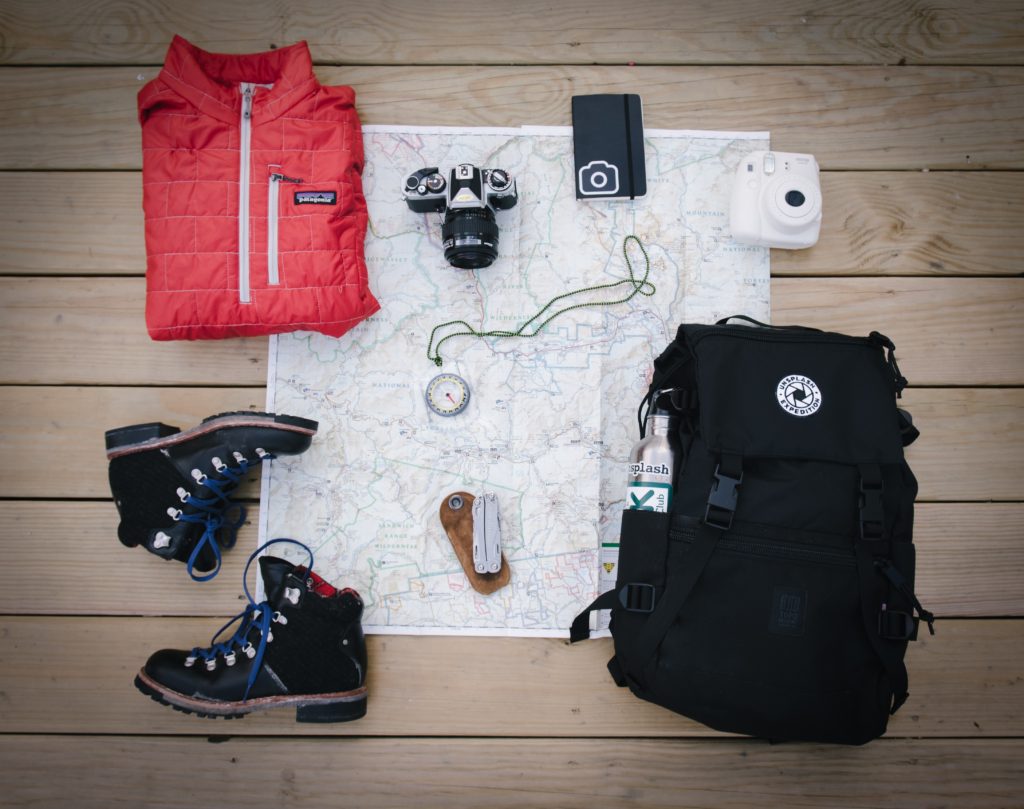 In recent years, many backpacking brands have begun producing backpacks that are great for traveling and also function well as luggage

A travel backpack is optimized for air travel and maxes out at the carry-on size limit; usually 25-45L in size

Easier to pack/unpack because they open up like a suitcase, compared to hiking packs in which everything is loaded/unloaded from the top
Voted, the best carry-on travel backpack by Wirecutter, the Tortuga Travel Backpack
 is also our top choice when choosing a travel pack.
Features
There is no perfect catch-all backpack that's perfectly suited for everybody. Therefore, the best backpack for you depends on exactly what you want out of said backpack.
For example, do you take your work on the road? Perhaps you'd like a bag with a dedicated, secure laptop compartment. Do you like camping while you travel? Having a backpack with enough space for a tent you can pitch anywhere will likely be worth the extra cost in check-in fees for you.
What all should you look at?
Security
Walking through the streets of a new city, sharing a hostel dorm with twenty strangers, or finding yourself possibly thousands of miles away from anybody you know: the inherent risks involved in traveling call for taking certain measures to keep you – and your stuff – safe and secure.
Nearly every travel backpack nowadays is designed with strong double zippers, allowing you to deter potential thieves with a locking mechanism.
Travel Backpack Ergonomics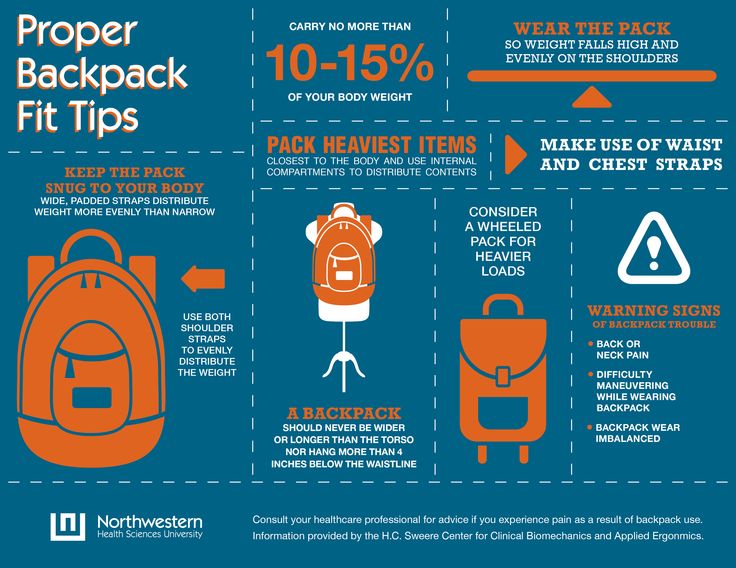 Anybody who's carried something uncomfortable for more than five minutes knows how much a well-designed backpack can enhance a trip – and how much an uncomfortable backpack can ruin one.
Make sure you're 100% committed to and head-over-heels passionate about the backpack you choose, as it'll become your trusty traveling companion that you carry through each new city.
Check for features like padded straps, a chest strap, or a hip belt. These may seem trivial, but they go a long way in helping distribute the weight across more of your body and lighten the stress on your back.
Like I mentioned earlier, the surefire way to know whether a backpack fits you well is by going to a store where you can physically try them out before purchasing them, something you obviously can't do shopping online.
Compartments
There's a happy medium when it comes to compartments.
You might swear profusely trying to easily locate your stuff in a pack full of nooks and crannies. But it is good to have a few dedicated spaces for things like laptops and other valuables, or important documents like passports that you may need to take out quickly. Water bottle holders are also nice.
Extras
After figuring out the big stuff, whittle your way down to the minutiae – any seemingly minor design and logistics considerations that significantly affect the backpack's performance.
One thing you should check is the material of your bag.
A great backpack doesn't need to be waterproof, but it should at least be water resistant in case you find yourself caught in the rain. Another thing to consider is the style – this boils down to preference, but a more inconspicuous-type backpack may help make you look less like a foreign backpacker who could be an easy target.
A great travel backpack constitutes not only features that suit your needs and travel style, but also one that is durable and intelligently designed – equipped with comfort and security features that hold up to a variety of situations, whatever corner of the world you may be in.