Founded in 1670, over 100 years before the Revolutionary War, the quaint South Carolina city of Charleston is, needless to say, a rich footnote in American and pre-American colonial history.
Thanks in no small part to the city's colorful past, as well as its traditional heritage and locals as warm as the weather, the city was rated #1 in the entire world by Travel + Leisure Magazine in 2015, cementing its status as one of the USA's most popular tourist destinations and putting it in the spotlight with the other perennially-popular East Coast tourist hotspots like New York City and Miami.
But why all the buzz about the Holy City? What is it about Charleston that makes it one of the world's most popular tourist destinations?
Be Fascinated by the Charm

First of all, perhaps a bit superficially, Charleston is a very visually appealing city. However, in this case, it's a wonderful thing! Cobblestone-lined streets and the architecture of original 18th-century colonial mansions can make visitors feel like they're walking through a living museum or have somehow stepped back in time.
Re-live Charleston's Role in American History
Charleston is one of the oldest cities in the United States, having been founded only 63 years after Jamestown, the original colony. But the city's extensive history goes deeper than buildings that have merely sat pretty for 200+ years. Any history buff knows the pivotal role Charleston played in 1861, when the first shot of the Civil War was fired from Fort Sumter. Other historical points of interest, like Drayton Hall, one of the last remaining plantations in the South, stand as a sobering reminder of slavery and other hardships in an era otherwise long gone.
Yes, Charleston proudly boasts captivating historical, cultural, and natural landmarks at every turn, each with its own story to tell. The best part is that it's all accessible by simply walking! Enjoy a stroll through the town solo, or take a more active interest in the town's rich history by joining one of Charleston's many walking tours.
Forget the Word "Boring"
Charleston's main draw is its historical and cultural significance, but that's certainly not the only draw. The city elevates the often fragile contemporary vs. traditional balance into an art form, tastefully mixing in some history but preserving the old while building the new.
Visitors have the freedom to look to the past by appreciating historical landmarks, stay in the 21st century and enjoy modern amenities and activities, or switch back and forth between the two within the same day.
Some of Charleston's contemporary attractions include sightseeing boat tours from the harbor (with the chance to see some dolphins) or getting your shopping fix at the Charleston City Market.
And while they're not the main attraction, Charleston also offers a few water sports activities like kayaking, stand-up paddleboarding, and surfboard rentals for those craving some Vitamin Sea.
Take "Good Eats" Very, Very Seriously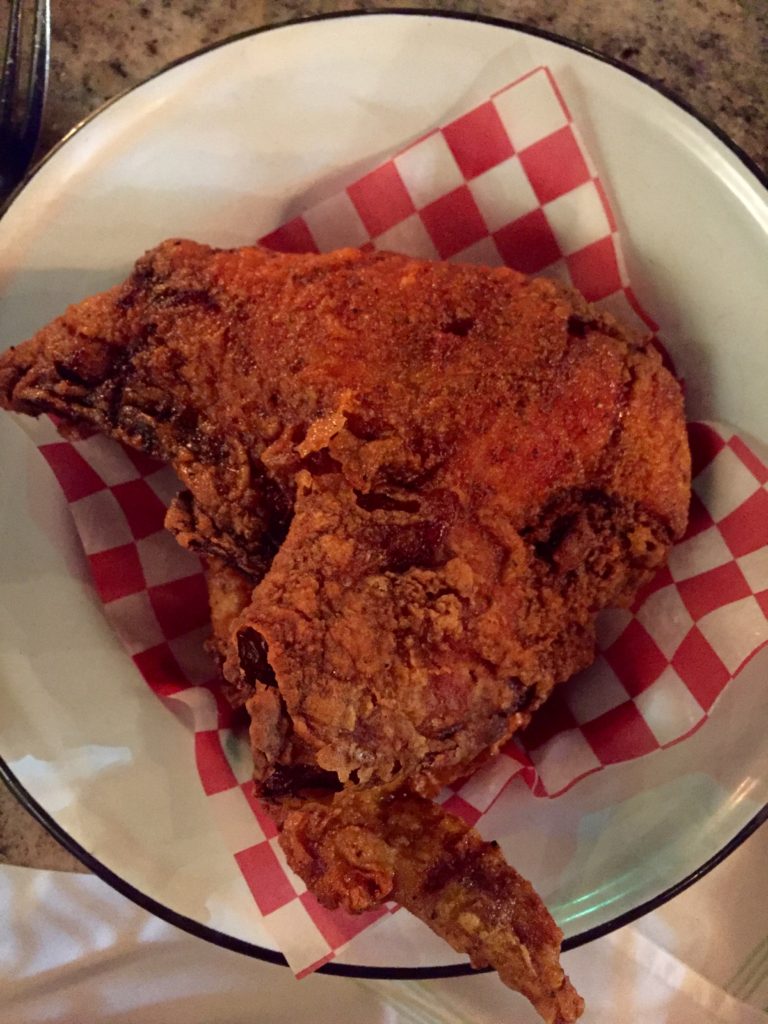 The variety and high quality of available dining options in Charleston have also given the city a reputation for being a top foodie destination. Charleston's food scene can be summed up as country flair meets coastal charm, which means two things:
1) Seafood! Don't leave town without hitting up 167 Raw, where the oyster selection and lobster rolls are a hit with the locals. The popular favorite Hyman's Seafood attracts locals and tourists alike with its delicious fare at budget-friendly prices, but you'll need a fair bit of patience to endure the perpetually long lines that often go out the door.
2) Southern food lovers rejoice! Two of Charleston's hottest restaurants, Husk and Magnolia's, serve up scrumptious Southern dishes that'll make you nostalgic for Mama's cookin'. If you like entertainment with your meal, country restaurant High Cotton hosts a Sunday brunch with live music from local jazz musicians.
The food options don't stop there. Culinary tours are popular, and with good timing and a little luck, you may end up in town during one of the city's many culinary events. Environmentally-conscious foodies will feel right at home perusing the vendors set up at Marion Square's weekly farmers' market, a tradition going back over 200 years.
Curb your hunger pangs at one of the many food stalls, and feel free to enjoy your al fresco dining the traditional way – on picnic-perfect grass.
Explore the Natural Beauty
The figurative icing on Charleston's cake also gives nature lovers a reason to pay the city a visit.
Visitors universally recommend making a stop at The Battery, a picturesque synergy of neighborhood and harbor lined with Southern-style mansions and no shortage of opportunities to snap a gorgeous sunset panorama.
Finally, if you have extra time in your itinerary, consider including a visit to one of Charleston's charming beaches. Weary visitors who want a respite from city life and to-do lists can make their way south to Folly Beach to kick back, relax, and soak up some rays.
Or travel 10 miles east to find yourself on the unassuming Sullivan's Island, where its secluded yet inviting beach town vibe and unique Revolutionary War history more than make up for its tiny 3.3 square-mile size.
These are only a few great reasons why Charleston, North Carolina ranks so highly as a tourist destination. The city is a warm, beautiful mosaic of history and modernism, culture and cuisine, and man and nature. This balance gives Charleston a universal appeal; the city truly has something to offer for everybody, and its charm is sure to leave a lasting impression on those who pay a visit.