The price of a luxurious getaway to Bora Bora can make most people's heads spin. The revered French Polynesian pristine island jewel, where an overwater private bungalow can set you back over a thousand dollars a night, is notorious for supposedly being out of most travelers' financial reach. Bora Bora and French Polynesia will never be cheap on a $20-a-day level. But there are still several ways to dramatically cut expenses and still enjoy life on one of the world's most beautiful islands.
Getting To Bora Bora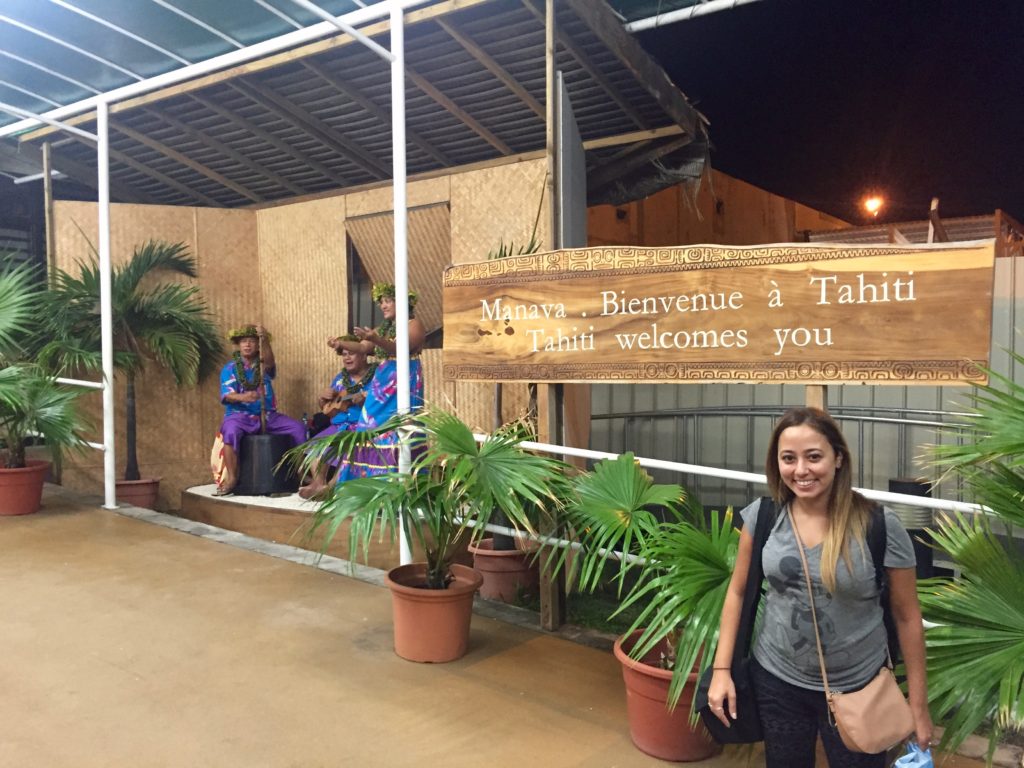 Unfortunately, there are no cheap or quick ways to get to Bora Bora; with no direct flights, the only gateway is through Papeete's Faa'a International Airport, on the main island of Tahiti. Your best bet would be to fly out of New Zealand or Australia's east coast, where one-way flights start at $300. Air New Zealand, Air Tahiti Nui, Air France, LAN and Hawaiian Airlines all fly into Tahiti. If you're not in Oceania, the next best thing would be to look at where else these airlines fly to/from.
From Papeete, flights to Bora Bora from local carrier Air Tahiti (not the same as Air Tahiti Nui) cost around $200. Air Tahiti does offer an island hopping pass that you should look into picking up, as it will give you a significant discount especially if you plan to explore other islands. Finally, if you have credit card miles or points saved up, use them!
Accommodation in Bora Bora
The eye-watering price tags for luxury accommodation options in Bora Bora can be some of the highest in the world, with prices often noted as being anywhere from "expensive" to "indescribably expensive". Although most people associate Bora Bora with images of those secluded, pricy resorts that sit atop clear blue Pacific water, you simply don't have to break the bank to stay in Bora Bora. What else should you consider?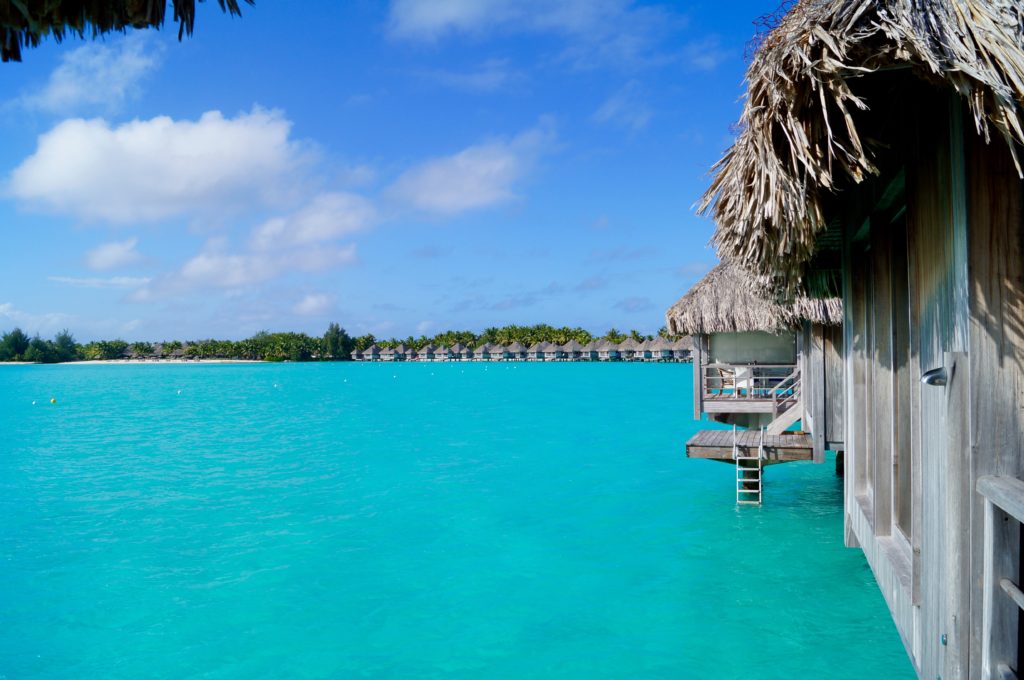 Budget options
Not every hotel or resort on Bora Bora charges an exorbitant price. A quick Google search will lead you to smaller, no-frills guesthouses or lodges that can be found in the $50 to $100-a-night range. Airbnb is another option, with plenty of short-term rentals under $100 available.
Couchsurfing
Who says you have to stay at a hotel or resort while you're there? There are over 50 local hosts available on the popular hospitality exchange website Couchsurfing. While staying with a local isn't as fancy, not only will you not be spending hundreds or thousands of dollars on accommodation, you'll also get a more local, authentic experience that you would miss out on if you stayed in some secluded resort. Win-win.
Camping
Don't be afraid to explore some unconventional options as well. For the adventurous types, Bora Bora also has a campsite available where you can pitch a tent for about $15 a night, but reservations must be made over the phone.
Getting Around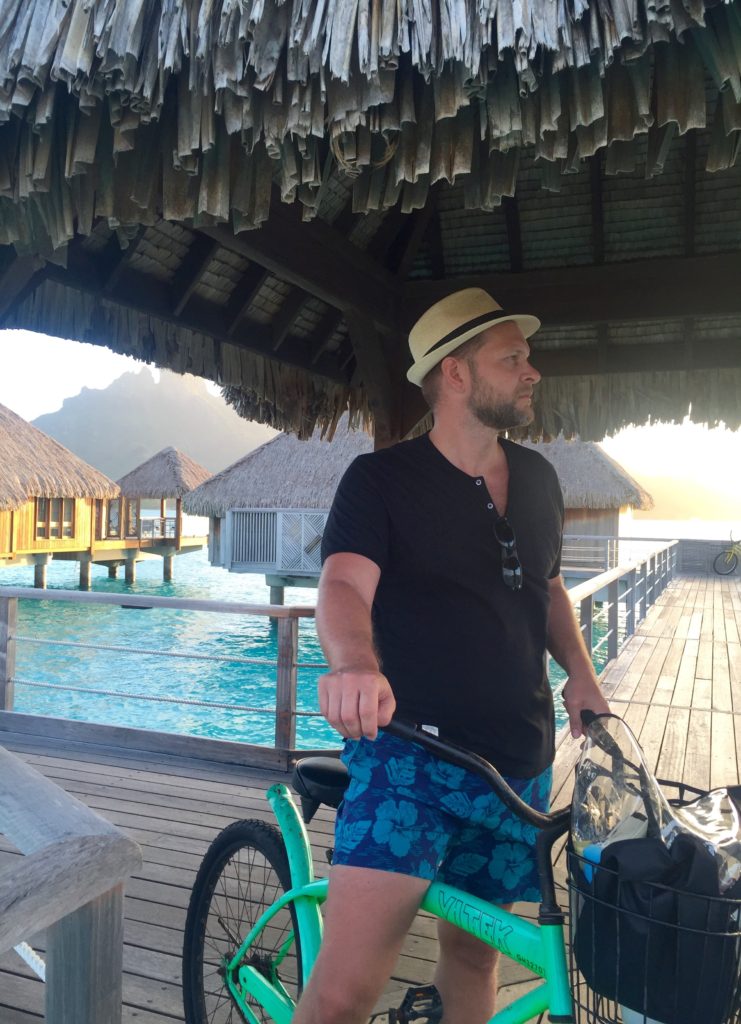 Bora Bora's airport is situated on a reef island, so you must take Air Tahiti's complimentary catamaran shuttle service to get to the main island. On the main island, steer clear of taxis and car rentals, as both are quite expensive.
The cheapest option is renting a bicycle, with costs running about $10 to $15 a day in most cases. It's totally feasible to get around by bike as the island is only about 18 miles in circumference, and bicycles have the added bonuses of giving you a good workout and more scenic views!
Food
Food prices on Bora Bora are a bit higher than surrounding areas, but there are several options for cheap eats. The island is dotted with small stores that sell cheap snacks, and you can pick up reasonably-priced fresh bread and fruit from the local Tiare Market.
Matira also has its own version of food trucks, called "roulettes", where you can find burgers, fries, beer, chicken, and fish sandwiches all for around $10 a meal. Finally, a good rule of thumb (which really applies anywhere) is to look at what – and where – the locals are eating.
Activities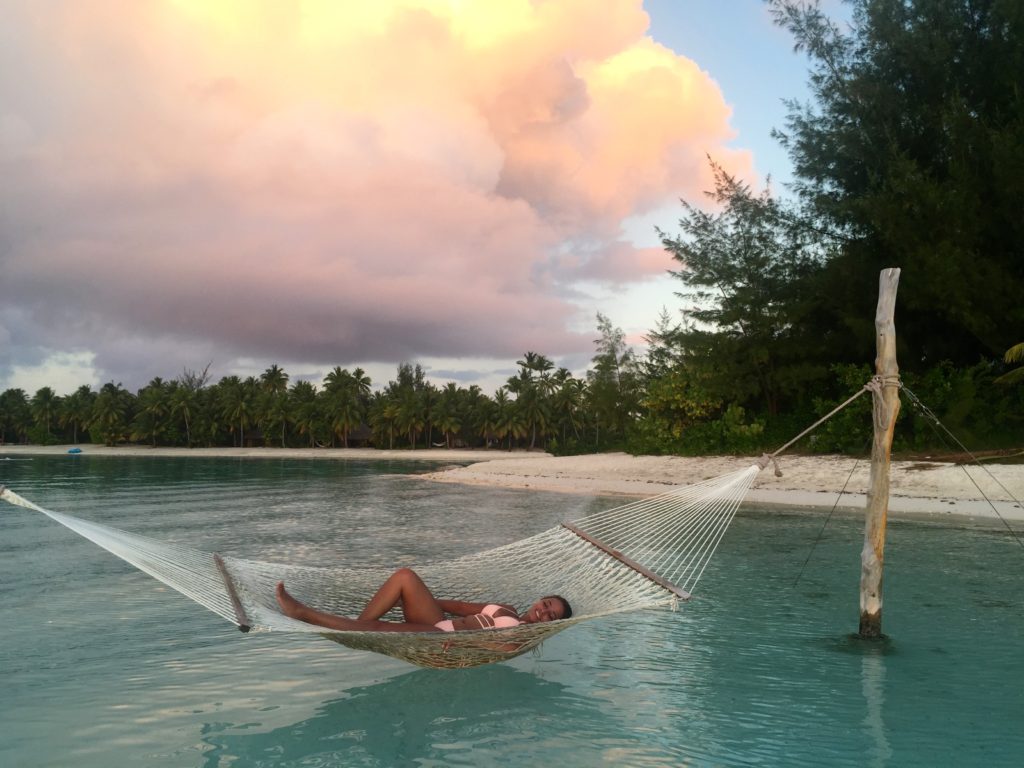 Some of the best things in life are free, and it costs nothing at all to enjoy the sights on the island or take a dip in the beach. If you want to make the most of your South Pacific adventure, activities like lagoon cruises, diving, ocean wildlife tours, and even hiking are available.
However, bear in mind that excursions on Bora Bora are similar to what other islands in the area offer, but will be more expensive compared to them. So if you're hopping around the Society Islands, many people recommend doing your excursions of choice on one of these other islands to save money, as your experience will be pretty much the same.
All in all, Bora Bora is no different from any other travel destination. There are always ways to cut costs dramatically just by being proactive, researching the options available to you, and sacrificing a bit of comfort and convenience. It's no secret anymore: it's entirely possible to enjoy the natural splendor of Bora Bora for a fraction of the cost and make what was once known as an unreachable dream vacation closer to reality for more people.