Ah, the Big Apple. The Capital of the World. The City That Never Sleeps. Whatever you call it, New York City is one of the world's most iconic cities, a metropolis that millions of people from around the world visit every year.
In its early days, the city was an entry point for millions of immigrants and, as such, New York has become a melting pot of nationalities and cultures. Today, one of the results of that movement is an eclectic mix of international cuisines from some 24,000 restaurants throughout the city.
Although it's highly subjective, what are some awesome eats – classic American, exotic international, or unique fusion – that you can find in New York City?
Raoul's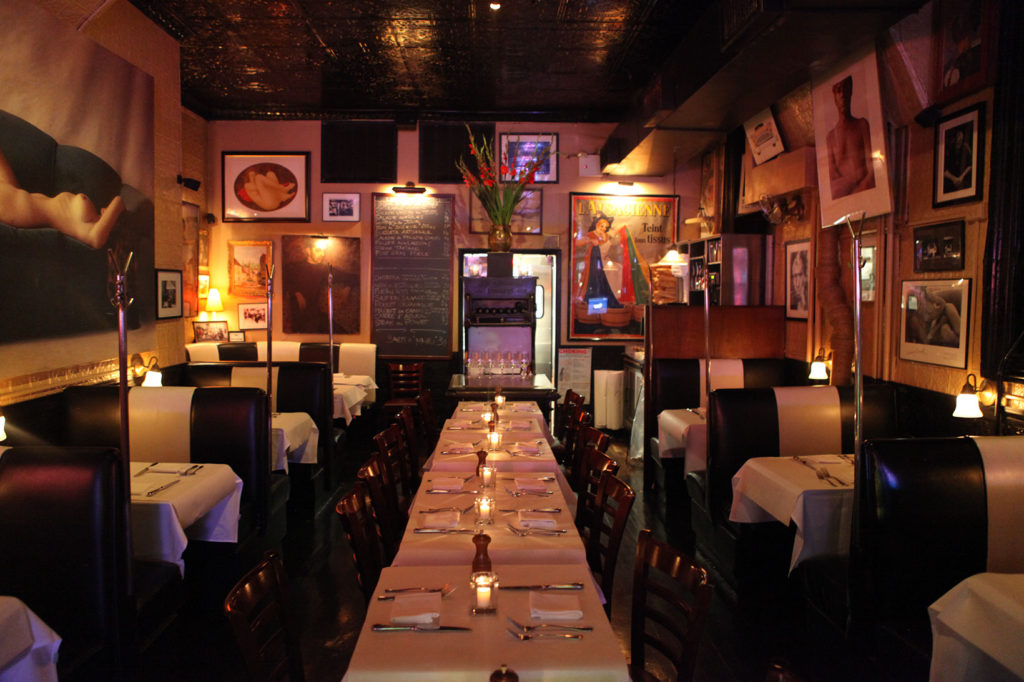 Found nestled among Soho's numerous shops and thick crowds, Raoul's is a standout French bistro with a Parisian atmosphere to boot. It's held its spot on Prince Street for over 40 years, and its two-star Michelin rating proves that its dishes are classic as well.
Menu items include steak au poivre, with a side of hand-cut pommes frites; foie gras; frisee salad and poached egg; octopus with chickpea purée; or a cheesecake made from goat cheese for dessert.
Finally, when you're finished with your meal, feel free to peruse the wine menu. How about sealing the deal with a glass of Bordeaux?
Ivan Ramen Slurp Shop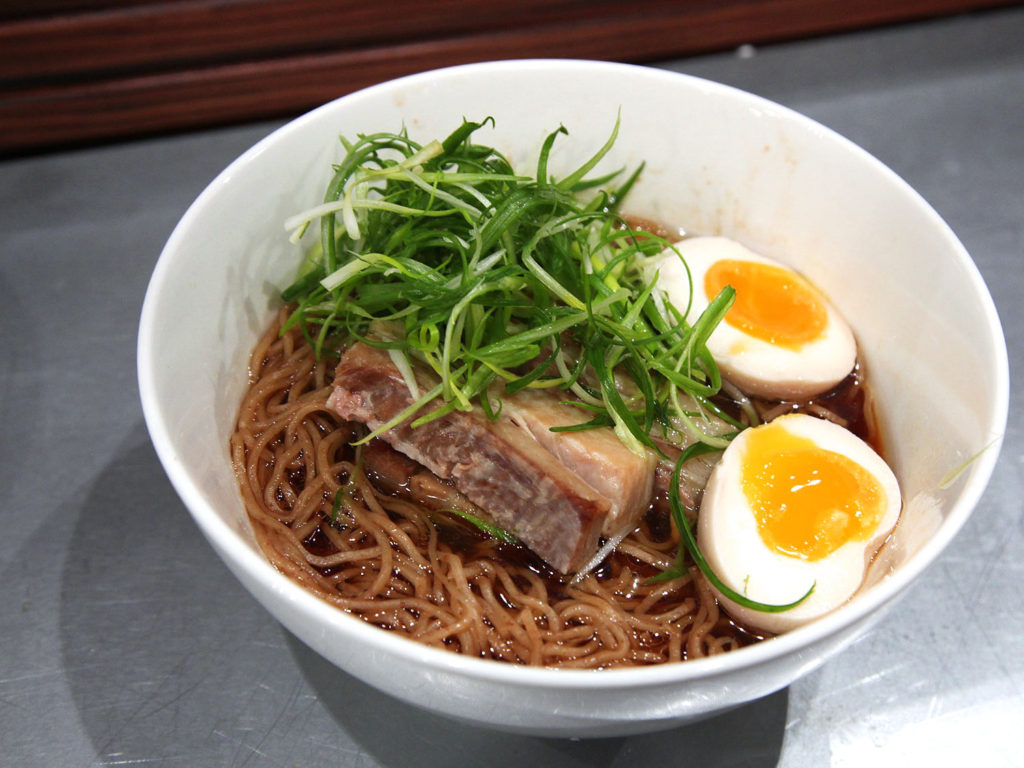 Owner and chef Ivan Orkin started out in Tokyo in 2007 when he opened up his first noodle shop. Today, he spearheads a noodle bar on 11th Avenue between 44th and 45th Street named after him.
Menu items include standard fare like shoyu and shio-style bowls as well as dishes that borrow elements from NYC-style cooking like pastrami buns or a twist on the famous bacon-egg-cheese sandwiches dubbed "breakfast all day ramen".
What's also nice is the restaurant's large food hall style, which means you won't have to wait for a table.
Roberta's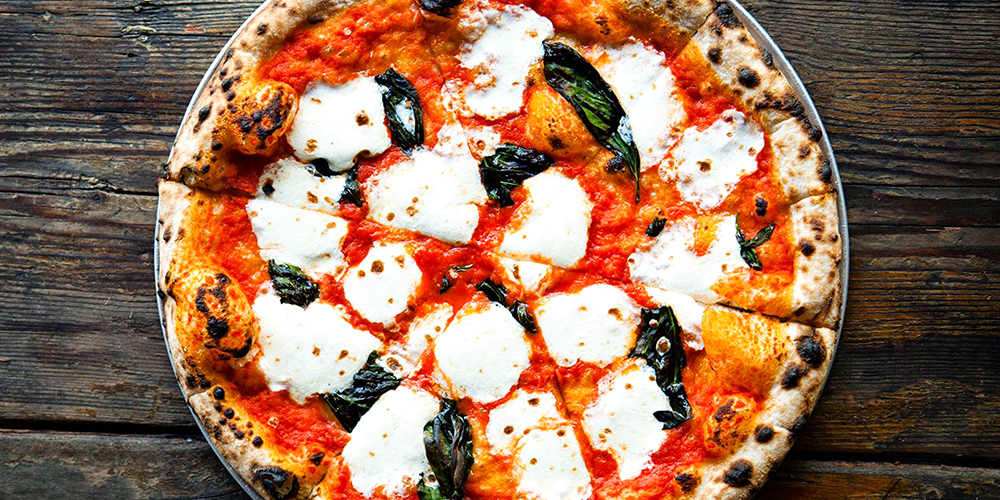 Pizza lovers take note!
Open since 2008, Roberta's Pizza in Bushwick has grown into an extremely popular joint known for creative artisan pizzas served in a dining hall of minimalist yet rustic décor. Try to come early, though – wait times can be an hour or longer later in the evening. But you don't have to twiddle your thumbs – feel free to treat yourself to some focaccia and an adult drink while waiting to be seated.
When you get a table, menu items include the Famous Original (a 3-cheese pie with tomato and herbs) and the popular Bee Sting (honey, chili oil, and pepperoni). Other offerings make tasty use of other ingredients like crimini mushrooms, cured speck, brussels sprouts, and an assortment of cold cuts and cheeses.
Upland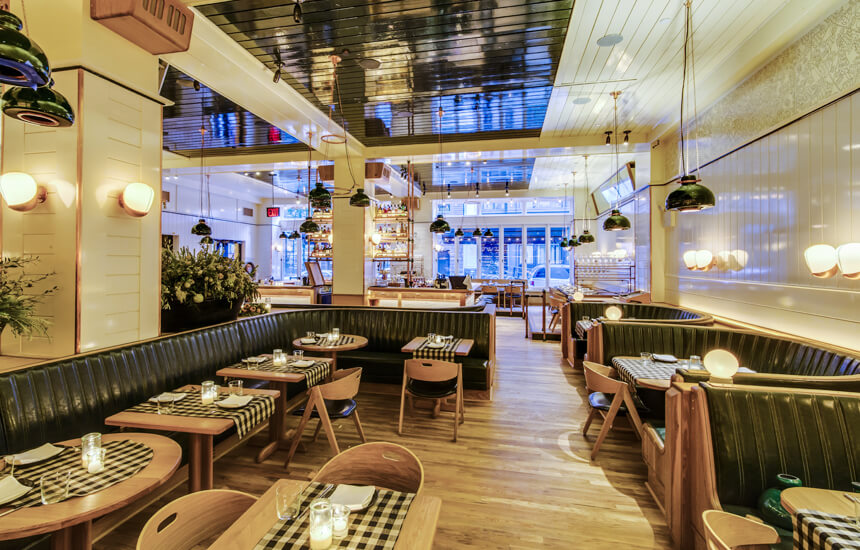 Upland is a fusion restaurant that combines Californian cuisine and vegetable-forward cooking – two major recent food movements.
Chef Justin Smillie sources the restaurant's fresh ingredients from the Union Square Greenmarket, preparing them into refreshing takes on classics like quiche Lorraine, Caesar Salad, bucatini cacio e pepe, or his trademark burger that brings a style reminiscent of In-n-Out to New York.
And you can grab a glass of wine or a pint of beer at the restaurant's oak-top bar.
Gramercy Tavern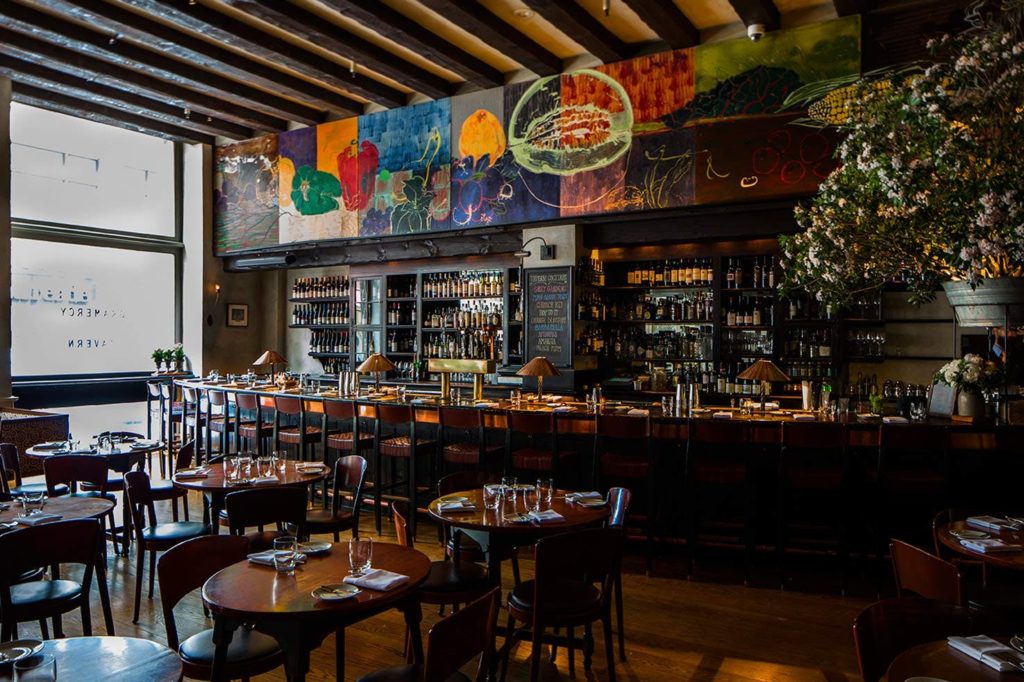 20th Street's Gramercy Tavern has been all about classic American, both in ambiance and in food (and drink) for over 20 years.
Before you even reach the table, a great place to start is at the tavern itself, where you can be served craft beers, like the Kelso Nut Brown or Rushing Duck Bauli Saison, or cocktails like a Roger Fitz Spritz or a classic New York Sour.
Lunch and dinner options are seasonal, but dishes include squid ink Lumache with rock shrimp, mint, and sungold tomatoes; lobster salad; and pasture-raised beef with charred onion, wild rice, and green garlic.
A three-course dinner tasting starts at $129, and there's no need to tip, as it's included in the price!
Russ and Daughters Cafe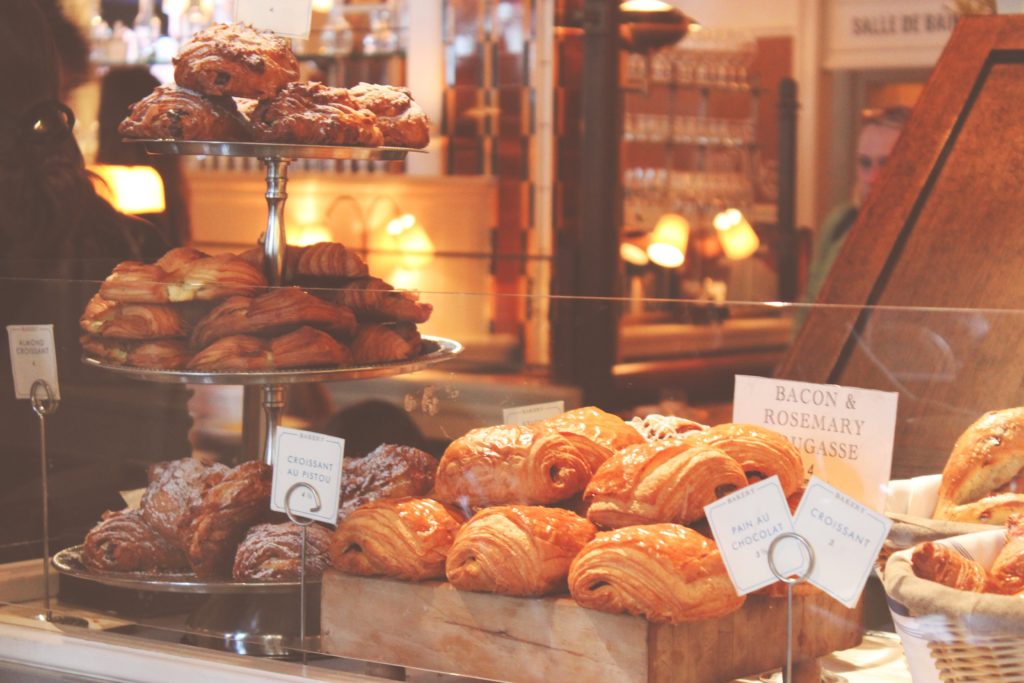 Having held its current Lower East Side location for over 100 years, the Russ and Daughters cafe is a true relic that remains the premier go-to place for delicious Jewish-style Sunday brunch in 21st century New York.
Come for the classic New York lox bagels and stay for the babka, knishes, latkes, and bialys with endless choices to complement them. Even if you're not a brunch person, you're free to come in the evening and indulge in Russ and Daughters' top-tier cocktail service while enjoying "breakfast for dinner".
Agern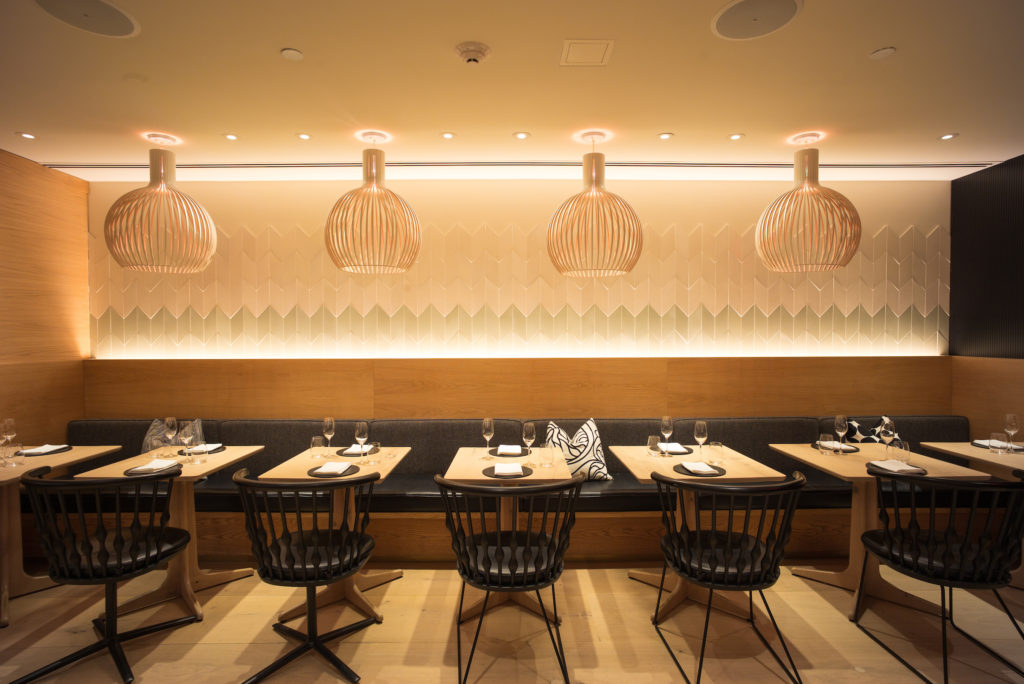 NYC gets a little Scandinavian flavor with Agern, an unassuming restaurant hidden away in one of Grand Central Terminal's many corridors. Owner Claus Meyer, who found success previously with his Noma restaurant in Copenhagen, just recently (in 2016) opened his restaurant in to serve "New Nordic" Danish-inspired cuisine Stateside.
Agern offers two tasting menus: the Land and Sea menu and the Field and Forest menu, both for $175. Menu items include roasted guinea hen with sunchokes in a Nordic-style BBQ; roasted monkfish with löjrom, apples, and smoked butter; and grilled on-bone halibut. And when you're done, don't worry about tipping, either, as it will kindly be declined.
While it's impossible to cover every single delicious restaurant in NYC, these ones stood out in particular. It's a combination of factors like style, food quality and presentation, ambiance, service, and history that make restaurants like the ones highlighted here worth the visit.
It doesn't have to be a prestigious Michelin-starred restaurant, either – delicious food is a universal language that stretches far beyond New York City.